School improvements on horizon in Arlee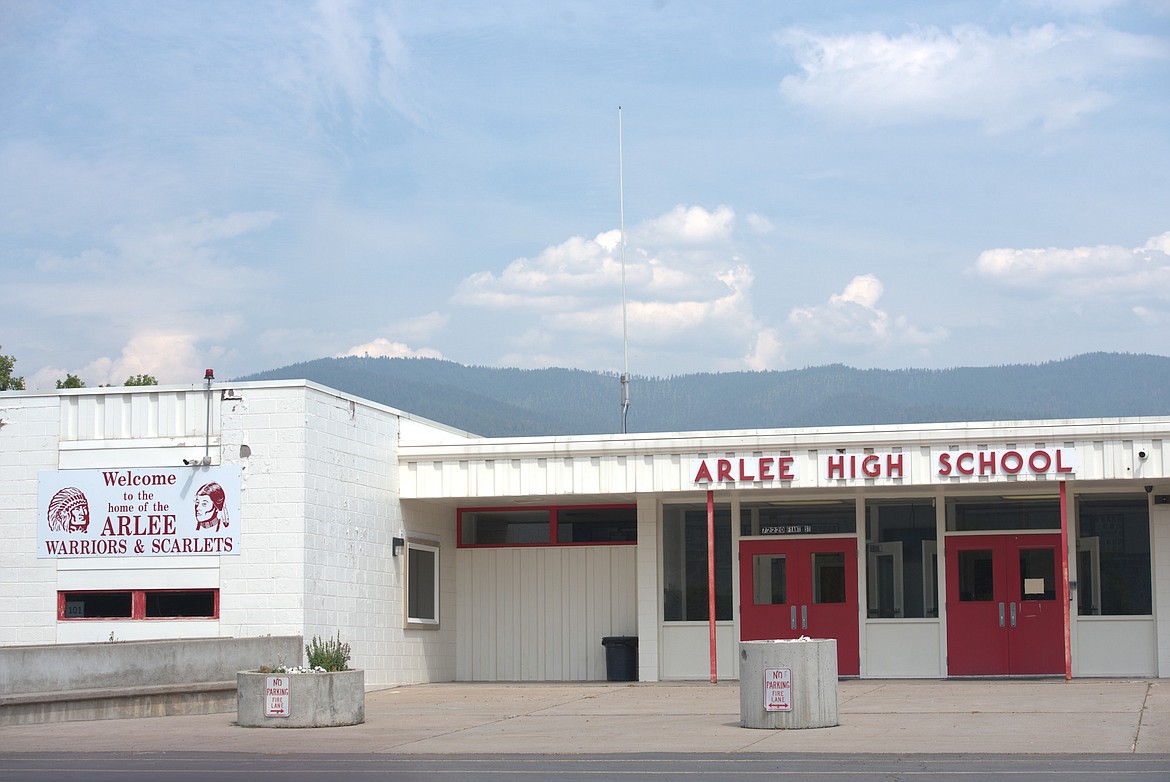 The Arlee school year begins Aug. 23 with an open house, and the first full day of classes Aug. 24. (Max Dupras/Leader)
by
Max Dupras/ Intern Reporter
|
August 10, 2023 12:00 AM
Arlee Superintendent Mike Perry is expecting new improvements to the district's school buildings, but challenges like increasing reading test scores and new education legislation are talking points for the administration this school year.
Perry is coming off winning Montana Superintendent of the Year and, as he approaches his fourth year at Arlee Joint School District, he hopes to give support to staff while teacher shortages and changes in education continue to impact school districts across the country.
Perry has noticed a "politicizing of education over the last year or so, and I think that kind of reared its head in our schools, especially with things done in the Legislature.
The most recent state legislature sent multiple education bills to Gov. Greg Gianforte's desk, including bills creating a public charter school system and a "choice school system."
Even with Perry's concerns about the state legislature's interference in the schools, he is still optimistic about his faculty continuing to do good work while he hopes to achieve one of his biggest goals this year: improving test scores.
"We try to do just little things, you know, whether it's buying 'em coffee on a Thursday, maybe letting them out 20 or 30 minutes early on the day when we had something else going on …just to make sure that they understood that we're all in it together," Perry said about efforts to support teachers.
Perry saw leaps in math scores this last school year and believes kids felt safe on campus. However, he hopes to continue those improvements by focusing on reading and literacy this year.
"We really feel like reading and literacy plays into every subject," Perry said. "So K-12, we're going to really put a focus on every grade and every kid and we're really trying to reach out to our families and so we hope to do a lot of community engagement and just get their help at home. Whether it's reading to their kid or reading with their kid or having their student read to them."
Building projects on the horizon
In addition to improved scores, Arlee Joint School District was able to get multiple bonds passed last fall while also using Elementary and Secondary School Emergency Relief money to help refine the school's existing infrastructure.
These new additions include adding an administration office to the junior high school building, redoing the high school science room and fixing up flooring across the full campus.
The major development is a new third through sixth elementary school building. Perry hopes to break ground on it around February or March with the help of community feedback.
"That's going to be a big focus of ours – making sure that we build a building that is what our community needs and will be long-lasting for what our students need," Perry said.
Another goal for Perry this year is to continue garnering more community engagement while also looking to fill out some classified staff like bus drivers and coaches. He hopes to fill some positions while also inviting families to talk about what they want to see from the Arlee Joint School District.
"We're getting good routines established as far as what the students are expected to do and what our expectations are as a staff," Perry said. "I think we're developing good relationships with our parents and our community members so that they know who we are and what we stand for."
The school year starts with an open house, 3:30-4:30 p.m. Aug. 23, and the first full day of school, Aug. 24. For more information on important dates for this school year, go to www.arleeschools.org.
Recent Headlines
---