St. Ignatius expands gym and focuses on academic achievement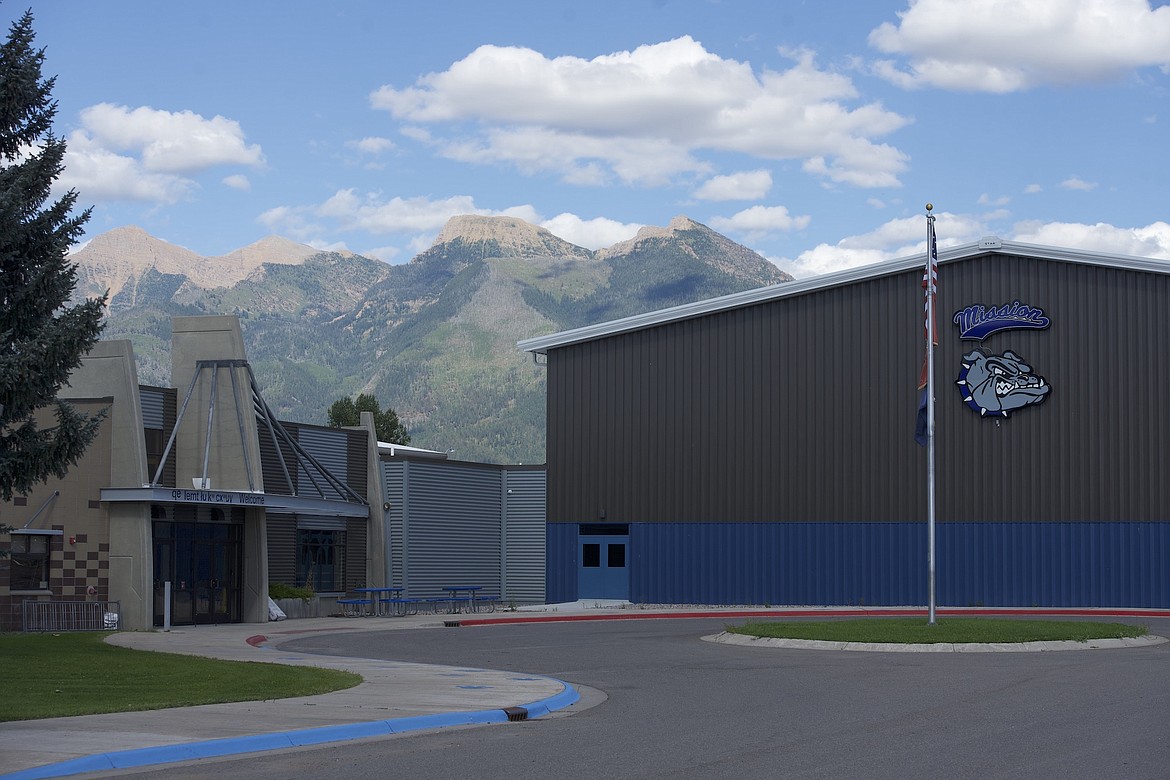 St. Ignatius School District's K-12 campus sits quietly before the rush of students comes in on Aug. 23. (Max Dupras/Leader)
by
Max Dupras/ Intern Reporter
|
August 24, 2023 12:00 AM
St. Ignatius School District welcomed students back Aug. 23 to several building improvements and a renewed focus on academic achievement.
Jason Sargent, who is headed into his eighth year as district superintendent, says the district has completed multiple building projects. The major improvement is an extension to the school's gym that will expand the just over 600-seat gym to 1,200 seats. Other additions to the gym include a new air exchange that will give better ventilation to the newly expanded space.
The district also added pickleball courts and redid the tennis courts on campus.
Other building projects included improving some of the technical skills rooms such as making the shop classroom bigger and pouring fresh concrete into that space as well. Sargent also mentioned many general improvements such as adding new cabinets in the elementary school and cleaning up the bathrooms and hallways.
While building projects were important this year, teachers and administrators have also placed an emphasis on academic achievement and trying to get students' test scores back up to pre-COVID-19 levels.
"We have to double our achievement levels to get back to where we were for our five-year average," Sargent said. "So that's our priority for K-12. We've spent a lot of time going through and ordering new curriculum, getting training and getting teachers prepared for the challenge of increasing and recovering from learning loss."
Sargent has spent his summer getting "new priorities and goals" set and, much like other school districts, is trying to restore attendance to what it used to be pre-pandemic.
"We used to run consistently 94-95% attendance rates," Sargent said. "We're down around 89-90%. So, we're trying to get back to that 94%. I mean, anything over 90% is outstanding but again, just like academic achievement, it's another goal for us that we strive to try to get 94%, every day."
Much like school districts nationally, engaging with students was a struggle at the start of the pandemic. But, as places across the country start returning to a sense of normalcy, school districts are prepping to improve academics and attendance by shooting for a sustained model of student engagement.
For Sargent, he hopes to not only improve students' attendance by making sure the school is up to date but also by making sure the curriculum is helping students prepare for their future as jobs evolve to include more technological advancements.
"We want to make this the best place that students want to be," Sargent said. "With artificial intelligence, there are things that we're going to utilize and we're not going to run from, in terms of what students are interested in."
The school year starts Aug. 23 for many current and future Bulldogs and with it will come some exciting new developments, new challenges and what Sargent hopes is a turning point for success in education this year.
"We've got a great team and we want to build systems so strong that nobody knows who's in charge, so to speak," Sargent said. "I work for the teachers, the students, the board and I'm here just to keep pushing this district forward."
Recent Headlines
---