Fire engulfs Polson residence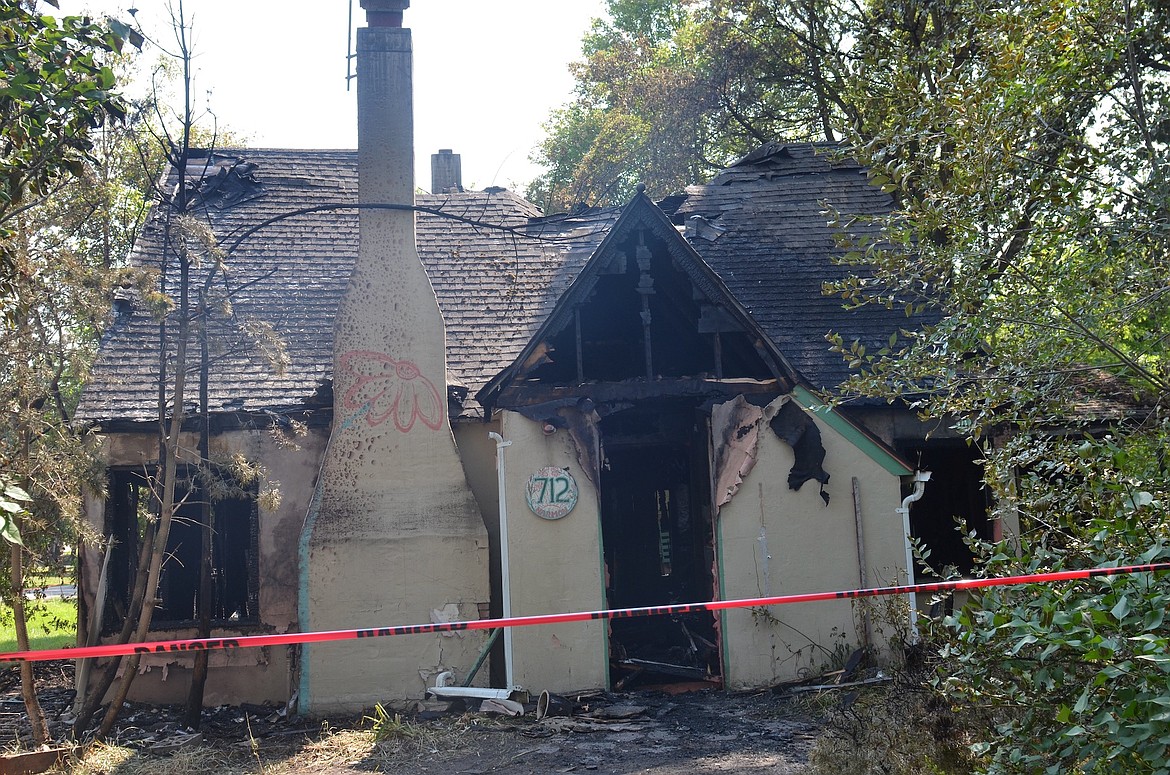 A house fire on 10th Ave. E. destroyed this home early last Thursday morning. (Kristi Niemeyer/Leader)
by
KRISTI NIEMEYER
Editor
|
August 31, 2023 12:00 AM
Polson City Fire responded to a house fire on the 700 block of 10th Ave. E. at around 5:40 a.m. last Thursday. Aid engines from Polson Rural Fire were also dispatched.
According to Jodi O'Sullivan, public information officer for the Polson Fire Department, when firefighters arrived they found the house fully engulfed. Fortunately, the single-family home was unoccupied at the time, and no fire-related injuries were reported by emergency personnel or bystanders.
O'Sullivan said the cause of the fire is under investigation with assistance from the Montana State Fire Marshal's Office.
She said 26 fire personnel were on the scene, including seven fire engines and three command vehicles. It took about three hours to knock down the fire and make sure there were no hot spots remaining. Fire personnel and investigators remained on the scene until around 1 p.m.
"We determined the house is uninhabitable and is considered a total loss," she said. Damages are estimated at $150,000.
Michelle Buhl was walking her dog by the burned-out structure Thursday afternoon, and said she thought of the devastating fires on Maui and experienced a moment of "Lahaina anxiety" – referring to the town that was nearly destroyed – when she heard the sirens and saw flames the night before.
Fortunately, the air was still moist from last week's rain, and trees surrounding the house didn't catch fire. "But a few weeks ago, it might have been a different story," she said.
According to O'Sullivan, firefighters were also relieved that the hot, windy conditions of the previous week had abated.
"Fortunately we were on scene and able to start suppression operations before there was any extension to neighboring houses so it was contained to that one property," O'Sullivan said.

"We were alerted quickly, responded quickly and the favorable weather conditions meant we were able to contain it."
Recent Headlines
---