Mary Steele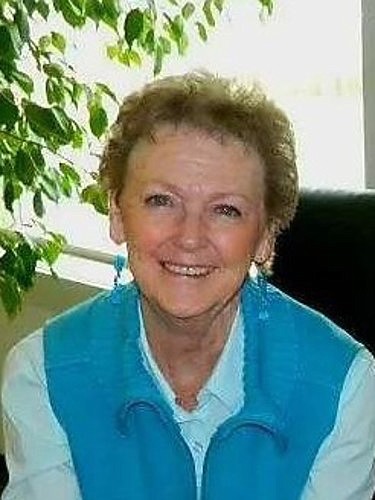 |
August 31, 2023 12:00 AM
Mary Elizabeth "Liz" Steele of Polson went to be with the Lord on Aug. 22,2023.
The youngest of nine, she was born June 14,1930, near East Helena, to Wesley and Mary Jane Buck. "Mary Beth," as she was known to her family and friends, then moved with her family to Patrick Creek, near Kalispell, and later Dayton.
In 1946 she married Jim Uhde, and they made their home in Rollins, having seven children together. They later divorced, and she moved first to Missoula, then Great Falls, holding various jobs to provide for her family.
In 1973 she began what would become her career, working in alterations in department stores. Moving back to Missoula, she opened her own alterations shop, "Liz Alterations," where she not only altered, but also tailor-made clothing. It was under this name that she made many new friends, and was introduced to her future husband, Leroy Steele.
They were married on Dec. 4, 1976, in Missoula, and spent many happy years there before relocating to their current home in Polson in 2004. Over the years, Liz was active in accordion playing with several different bands and music groups, creating beautiful clothing for family, friends and clients, participating in church functions, going on RV trips with Leroy, and loving on all the grandbabies. She will be greatly missed.
Liz is survived by her husband, Leroy Steele; her children by birth: Marilyn Hill, Wendy (Jens) Nelson, Scott Uhde, Kim Uhde and Cheri(Richard) Tressel; her children by marriage: Cindy (Dave) Oparowski and Doris (Bob) Skiles. She is also survived by 37 grandchildren, 54 great-grandchildren, 16 great-great-grandchildren, and one great-great-great-grandchild.
There will be a Celebration of Life for Liz at 2 p.m. Sunday, Sept. 10, at Fellowship Baptist Church, 39098 Lakeview Dr. in Polson.
Recent Headlines
---