Legislative Outlook: Rep. Reksten focuses on education, local government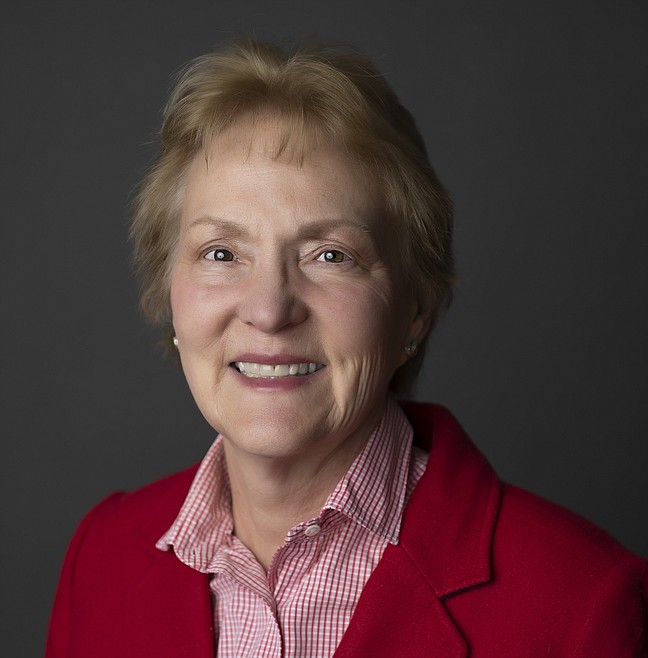 by
Kristi Niemeyer
Editor
|
January 5, 2023 12:00 AM
Rep. Linda Reksten of Polson headed to Helena this week with a long list of aspirations – especially concerning education and local government, two of the three committees she serves on during this session of the Legislature.
One priority, says the former educator and school superintendent, is elevating student test scores, which currently place Montana around the 50th percentile for fourth graders.
Reksten, who is vice chair of the House Education Committee, promotes a "targeted intervention bill" aimed at making sure third graders have adequate reading and math skills "so we don't have kids falling behind in middle school and high school."
She blames some of the low scores on the pandemic but says "the slide Montana is experiencing predates COVID."
The legislation she hopes to pass would focus on "making sure students have retained what they've been taught."
"It's really about ongoing monitoring of kids on a regular basis and getting your whole school team to do so – especially in the early grades," she says.
She also anticipates that a public-school charter bill will be in the works that offers students opportunities to pursue interests that their local schools may not provide. Technical education is at the forefront this session, she says, with legislators looking at ways students can be apprenticed and mentored in various fields.
"In Polson we have a program where kids interested in pursuing a medical career of some kind" can gain experience at the local hospital. Learning opportunities for high school students could be expanded at the junior and community college level too "so when kids get out of high school they can get a pretty good job almost immediately," says Reksten.
She also hopes to apply some of the state's budget surplus, estimated at well over $1 billion, to "fill up" the Coal Severance Tax Fund, so that local school districts have more state money available for maintenance, infrastructure and debt service.
"That's one way the surplus could be used in a productive way," she says, and help lower the burden on local taxpayers.
Reksten, who has spearheaded monthly meetings between local legislators and county commissioners, says she'll be sharing some of the issues that the county government faces with her colleagues on the Local Government committee.
"It's about trying to be more proactive and trying to be more customer-service oriented in not doing things that really complicate the work of counties," she says. "There needs to be a lot of communication there and I don't think there has been."
She also plans to touch base with Polson City Manager Ed Meece "to see what we can do to continuously improve things around here."
Reksten notes that lack of affordable housing will be an issue that the Legislature wrestles with this session – one she anticipates will come before Local Government. While serving on the committee "is going to be a new learning curve for me, I'm going to do what I can."
She also intends to keep track of Department of Transportation projects that impact Lake County, and any measures that could have an impact on law enforcement's ability to address drug trafficking, especially the widespread use of fentanyl.
Reksten says she met with Sheriff Don Bell before the session began to learn more about the issues facing law enforcement here. "The county really has desperate needs," she says, noting that the sheriff had emphasized the need for a new jail.
However, securing funding for a detention center is "all wrapped up in Public Law 280," and the legislative and legal efforts underway to gain monetary reimbursement from the state for the agreement, which mandates that Lake County investigate and prosecute felonies committed by tribal members on the reservation.
"It's a concern for our county and I'm hoping for some sort of monetary judgement that will help offset the expenses," she says.
Reksten predicts that "a few constitutional issues" could emerge from this session "that voters across the state might be asked to weigh in on."
In particular, she says Republican legislators, who hold super majorities in the House and Senate, are concerned about "judiciary overreach." Many of the voter registration laws that were approved by the House Administration Committee that she serves on, and passed by the Legislature and signed by the governor, were stayed by Yellowstone County District Judge Michael Moses prior to the 2022 election.
"I'm hearing that the judiciary are acting as legislators," says Reksten. "I'm not sure how all of that will pan out but there has been concern there. "
Reksten encourages constituents to stay in touch during the session via email, linda.reksten@legmt.gov, or phone, 406-471-8359, and to keep an eye on the bills that are in the works at the Montana Legislative Services website, leg.mt.gov.
Editor's note: The Leader also reached out to Rep. Joe Read for comment but did not hear back by deadline.
Recent Headlines
---