Winter Fest celebrates snow machines of yore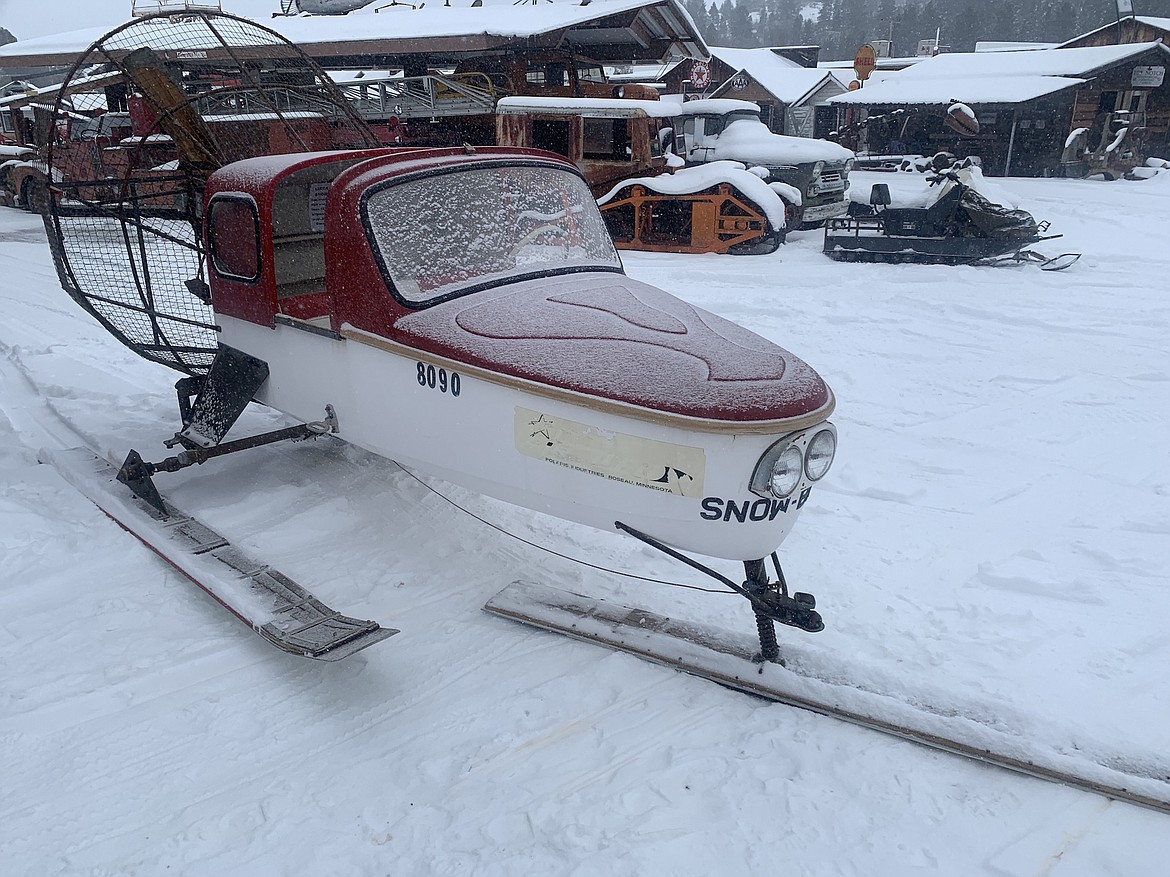 Check out the Miracle of America Museum's collection of vintage snow machines during this Saturday's Winter Fest. (Courtesy Photo)
by
Carol M. Beck-Edgar
|
January 5, 2023 12:00 AM
About 100 years ago, folks rigged bicycles with runners in the front and studded tires in the back to carry them through the snow. When the internal combustion engine came along, winter-loving innovators developed machines for use on the snow. And by the 1920's the first machines we now call snowmobiles were on the scene.
Compared to today's sleek and powerful models, these early machines were much slower, often clumsy and often hard to maneuver, but they opened up winter recreation to a new audience. On Saturday, Jan. 14, visitors to the Miracle of America Museum can learn more about (and take a ride on) some of these early machines from 10 a.m.-5 p.m. during the second annual Winter Fest.
Machines that are usually part of static exhibits will come to life as museum volunteers start the engines and offer rides and demonstrations of historic snow machines and other snow vehicles. In addition to snow machines, visitors will be able to take a ride on two vintage vehicles used in Glacier National Park: the sno-crawler built by members of the maintenance crew in their East Glacier shop, and the historic 1952 Tucker Sno-cat that replaced it. Participants from the Western Montana Vintage Snowmobile Enthusiasts will also be bringing sleds and giving rides.
According to museum founder Gil Mangels, the day will be a fund-raiser for the non-profit museum. Standard admission prices will be in effect and hot chocolate and apple cider will be available for $1 per cup. Donations will be accepted to cover the cost of the non-ethanol premium gas needed for all historic vehicles.
While the emphasis might be on snow machines, visitors are invited to view the historic exhibit containing vintage and historic skis, snow shoes and clothing used during Montana winters.
Mangels is also looking for volunteers to drive some of the vehicles and would like to invite any snow sports groups and businesses who would like to demonstrate or display their products during the event to join the fun. For more information call 406-883-6804.
Recent Headlines
---