James Nicholas Corcoran, 92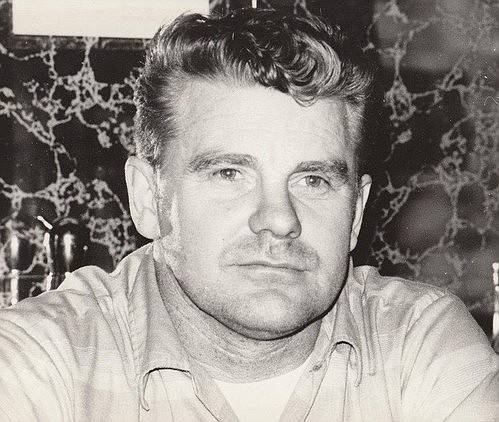 |
January 19, 2023 12:00 AM
On Friday, Jan. 13, 2023, at the age of 92, James Nicholas Corcoran of Ronan went to be with the Lord. He was born to Leo and Elizabeth (Dellwo) Corcoran on Dec. 14, 1930.
In 1950, James joined the Army Reserves, training at Fort Lewis in Seattle, Wash. He was a part of Korea 453rd Engineer Battalion Company C, US Army. He was discharged on May 11, 1952, at the rank of Corporal. James was awarded the Korean Service Medal with two Bronze Stars, two overseas bars (each for six months of duty), and the United Nations Service Medal. When he returned home to Ronan, he worked as an electrician for many years. He was very active with the VFW.
While James was married to his first wife, Ann Marie, they had three children, Nicholas (Ellen) of Wasilla, Alaska, Theresa of Ronan, and Kevin (Deann) of Palmer, Alaska. He later married Laura, and James adopted her son Stoney. They then adopted granddaughter Michelle.
James is preceded in death by both his parents; sisters Norann, Betty and Margaret; and brother Jack and his wife Laura.
James is survived by his sister, Theresa, and brother, Dan; sons Nick and Kevin; daughter Theresa; adopted children Stoney and Michelle; grandchildren Shaun (Callie) and Kayla Bowman, LeAnn (Jesse) Krey, Stephanie (Bradley) Chapin and Brett (Breanna) Corcoran; and great-grandchildren Mikhail, Madison and Mason Bowman, Piper and Thea Krey, Luke, Leo and Jackson Chapin, and Tucker Corcoran and Kaysen James. He is also survived by several nieces and nephews.
A graveside service with full military honors will be held at 10 a.m. Thursday, Jan. 19, 2023 at the Ronan Cemetery. Messages of condolences may be shared with the family online at www.shriderthompson.com.
Arrangements are under the care of Shrider-Thompson Funeral Home.
Recent Headlines
---