Violet Viola Lewis, 92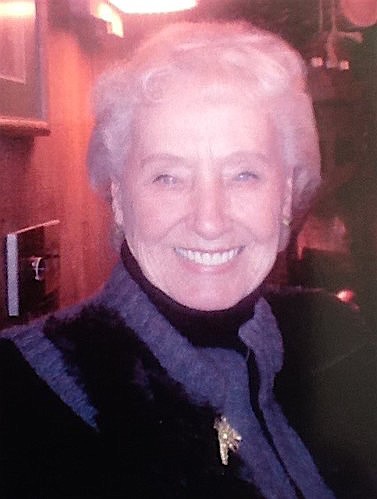 |
January 19, 2023 12:00 AM
Violet Viola (Pinkerman) Lewis, age 92, passed away quietly on Dec. 27, 2022.
She was born to Violet Hazel (Gauss) Pinkerman and Karl Clifton Pinkerman on Feb. 21, 1930, in Anaconda. The family, along with her brother, Duane, moved to the East Shore of Flathead Lake in 1941.

Vi graduated from Polson High School in 1948 and lived and worked at the bowling alley until being accepted into the Hollywood Flight Academy for stewardess training. She was hired by Western Airlines in 1951 where she flew as a stewardess for 10 years out of Salt Lake City where she roomed with fellow stewardess Betty McCoy. She then became a regional manager of stewardesses for Western out of their Denver hub where she lived with her husband, Don Lundberg. They later divorced.

In 1970, Vi retired from the airlines and married Virgil "Escoe" Lewis (her brother's brother-in-law) on Valentine's Day and moved back to Billings and, finally, back to the East Shore of Flathead Lake where they owned and operated a cherry orchard. They were very happily married for 39 years.

Vi had many fun adventures with the airlines and enjoyed being back home on the lake. She loved animals and could not get enough licks and kisses from puppies and kitties.

Vi was preceded in death by her husband, brother, and stepdaughters Shari and Merrie. She is survived by her sisters-in-law, Ruth (Lewis) Pinkerman and Rosemary (Lewis) Jensen; stepsons Mark and Steven Lewis; niece Kari (Pinkerman) Nelson and nephew Kip Giles; and step-grandchildren Jason Lewis of Alaska, Emily Lewis of Oregon and Alicia Thomas of Washington and their families.
Any donations can be given to animal charities of your choice. A summer memorial is planned.
Messages of condolences may be shared with the family online at www.lakefuneralhomeandcremation.com. Arrangements are under the care of The Lake Funeral Home and Crematory.
Recent Headlines
---