Charlo Schools ready for new year with upgrades, new hirees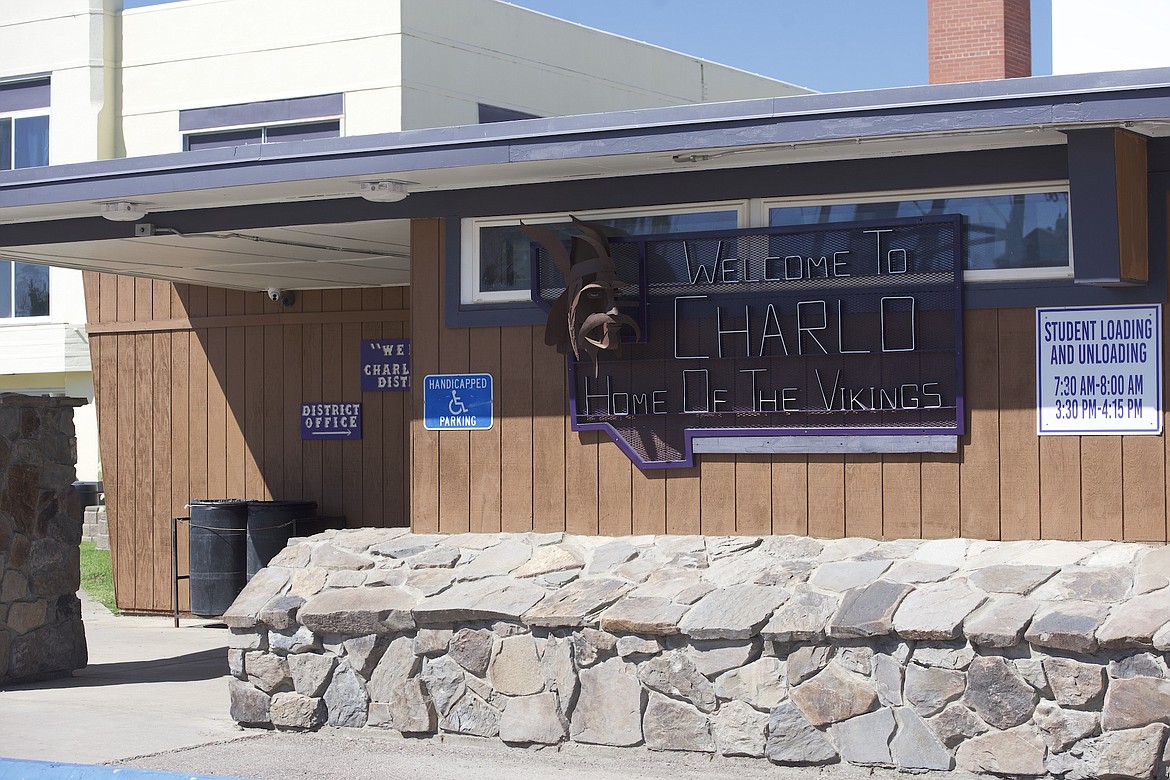 The Charlo School District 12 building basks in the sun as someone mows the schoolyard lawn. School starts Aug. 22 for Charlo students. (Max Dupras/Leader)
by
Max Dupras/ Intern Reporter
|
July 27, 2023 12:00 AM
Charlo School District 7J is preparing for a school year with lower enrollment and fewer teachers, but a revamped HVAC system represents a major improvement for the small rural school.
"We had some great things going on and we also had some big challenges," Charlo Schools superintendent Steve Love said of last year. "We got through it like we always do, and every school year's different and every school year has its challenges."
Love said he is working through obstacles that have impeded the school's progress since 2020 in filling jobs.
Retirements contributed to many of those job vacancies. "We had some tremendous employees retire last year," Love said. "It is extremely difficult to replace the type of people who retired – in the job climate we have now it just seems almost impossible."
However, Love said that there are incoming teachers who will help alleviate those losses.
"We were lucky enough to have found some good people to fill some of those holes."
Even with some recent hires, the school district is still looking for multiple positions including assistant cooks and junior high coaching positions.
Along with fluctuating employment, the school's enrollment is also on a downturn in both the elementary and high schools.
"We were over 300 students or right in there for K-12. Now, we're down into like 230," he said. "And, where our high school used to be 125 to 130, now we're down in the low 80s to high 70s and all of that affects your funding."
According to Love, there is no distinct factor he has noticed as to why student enrollment has dropped so much, but Charlo's small population may help explain the decreased student population.
In addition, the smaller a school's enrollment, the less funding a school receives from tax revenue.
"Funding is always a challenge and our enrollment has dropped a little bit every year, over the last three or four years," he said. This funding deficit has led to changes in athletic costs like single-game ticket prices, athletic passes and even participation fees for student-athletes.
Tickets for adults were raised by $3 and student tickets by $1. Participation fees were increased by $10. The largest price spike is the $20 increase in annual athletic passes. Ticket takers will also ask for proof of the pass upon entry.
Fortunately, thanks to other revenue sources, the district continues making improvements to the building's infrastructure while trying to prioritize outdated systems around the campus.
"We have an HVAC project going," Love said. "So, our high school and our elementary building are kind of torn apart, and there's been lots of construction and demolition going on."
Once completed, the school's HVAC system will improve both heating and cooling across the campus. There will also be upgrades to the weight room and an additional storage room.
The school will also receive a touchup via newly finished floors, repainting and some thorough cleaning.
For Love, these upgrades have made the summer more hectic than normal as work crews seek to finish these projects before students make their way to the schoolyard.
"Summer has been as busy or busier than a normal school year," he said.
Those challenges have kept Love on his toes but he said he is proud of all the accomplishments of students at Charlo Schools and said the most exciting thing about this year will be seeing the continued growth and success of the student body.
"We're looking forward to all of that continuing – just trying to maintain that integrity and that expectation of excellence," he said.
Important upcoming dates include a parent/coaches meeting on Aug. 10 and a school board meeting on Aug. 15 before the school year starts on Aug. 22.
Head to charlo.k12.mt.us to see the schedules, meet the staff and read news about current construction efforts on the Charlo school campus.
Recent Headlines
---