Enjoy all things cherry at Flathead Cherry Festival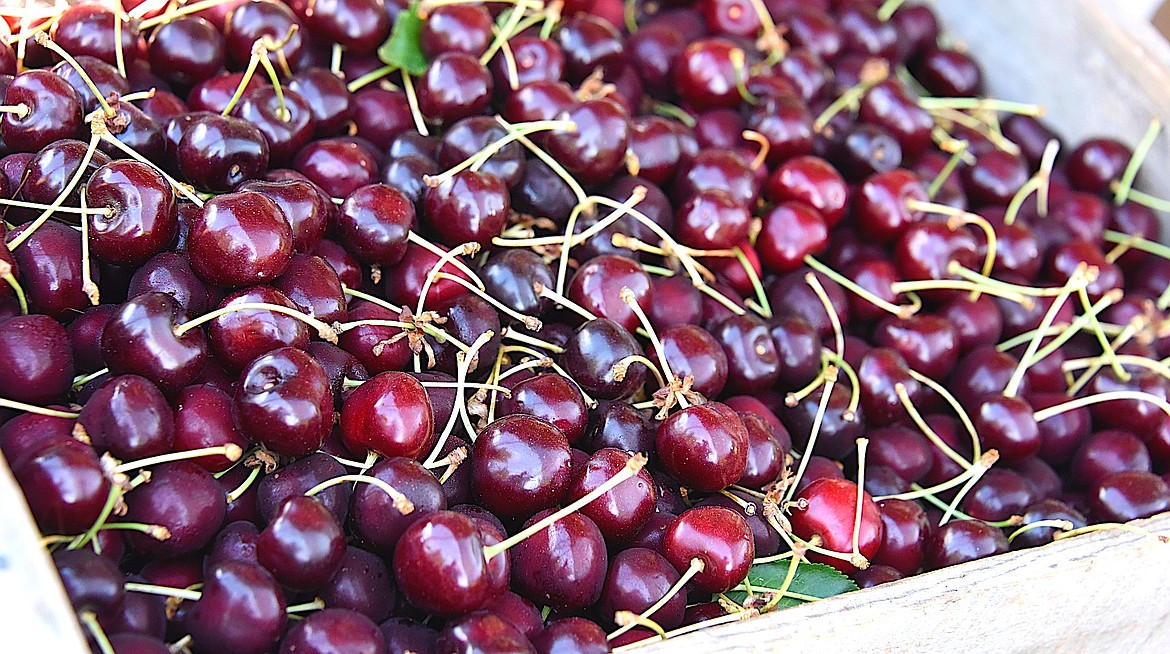 Flathead cherries fresh from the Gateway Orchard trees are tempting for buyers who stop to buy some fruit. (Berl Tiskus/Leader)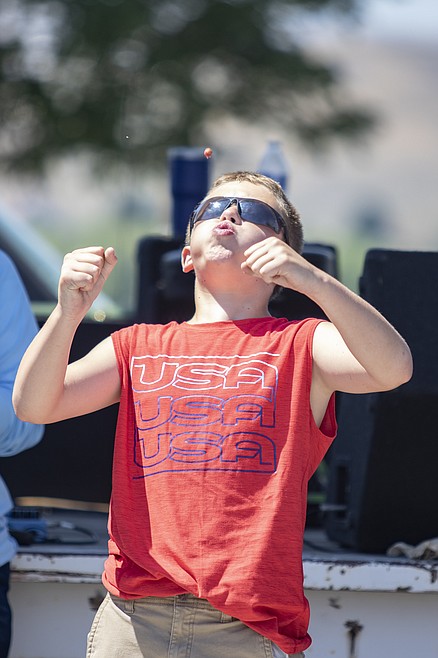 Participant takes aim in 2022 cherry pit-spitting contest at the Flathead Cherry Festival in Polson. (Lake County Leader file photo)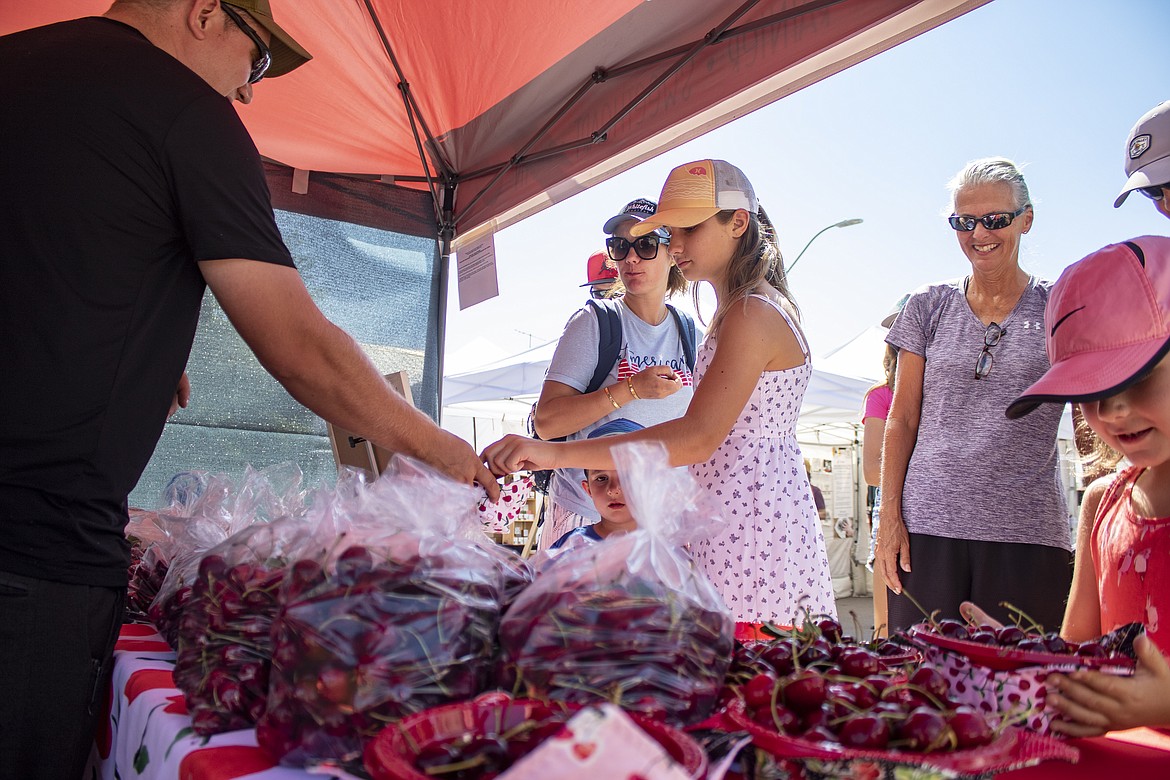 People browse a selection of cherries at the 2022 Flathead Cherry Festival in Polson. (Lake County Leader file photo)
Previous
Next
It's July and the cherries are ripe, providing inspiration for the annual Flathead Cherry Festival weekend on July 29 and 30. Cherries infuse ice cream, pie, lemonade, popsicles and tarts, and adorn a profusion of art and craft items.
The Festival hours are 9 a.m.-5 p.m. Saturday and 10 a.m.-3 p.m.Sunday, with handicap parking available on 4th Ave.
To provide the most important ingredient, five local cherry orchards will be bringing fresh cherries so attendees can take some home or munch them as they walk.
"This year we're really trying to highlight artisans and makers," says Carol Lynn Lapotka, Flathead Cherry Festival chair and proprietor of MandMADE Montana. In that spirit, artists will display and sell functional and decorative art and crafts on Main Street.
Non–profit organizations can be found on 4th Ave., Lapotka said. Since it takes many hands to produce the Flathead Cherry Festival, Lapotka credited Jocelyn Shackelford of Alpine Landscape and Design with dealing with logistics while Lapotka lassoed the vendors. They both had help from the merger of the Polson Business Association and the Polson Chamber of Commerce,
With 25 to 30 percent new artists and more than 150 vendors, which is more than in years past, there will be plenty of shopping opportunities.
Also new this year is the Foodie Competition at 1 p.m. Sunday, with categories for Pie, Sweet, Savory, and Commercial. All entries must made from scratch using an original recipe and feature local cherries. Deadline for entries is 9 p.m. Friday, and concoctions must be brought to the Anderson Stage by the Food Court at 1 p.m. Sunday, ready to be plated and served to the panel of four judges in four categories. Winners in each category will receive prize packages valued at $150.
For sustenance and liquids refreshment, two food courts, one on each end of 3rd Ave., offer plenty of menu options.
Pit spitters take aim during the annual Pit Spitting Contest at 2 p.m. on Saturday; and the artists decorate the sidewalks during the Chalk Art Contest from noon to 5 p.m.
The Polson Chamber hosts a pancake breakfast on Sunday morning at the Mission Valley Elks.
For more information, head to www.polsonchamber.com/flathead-cherry-festival.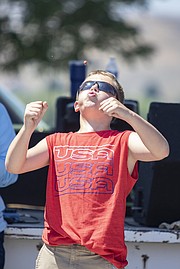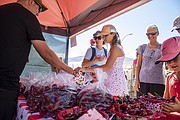 Recent Headlines
---