Alva Thomas Symington, 77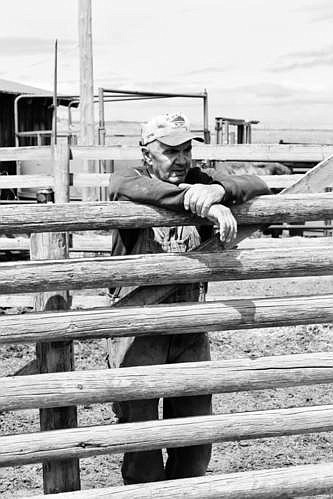 The world lost an amazing human on May 2, 2023, when the sun was shining and a gentle breeze was blowing. There will forever be holes in the hearts of all who were blessed to know him.
Alva Thomas Symington, 77, passed away peacefully surrounded by his cows, the great outdoors and people whom he cherished. He inspired all around him with his never-giving-up attitude. He went hard and gave his all every single day.
He requested cremation and no services and the family is honoring that. We will forever be honored to have him watching over us.
Alva was born on July 3, 1945 in Polson to Robert H. Symington and Alice A. (Johnston) Symington. He was the youngest of three boys, James (Helen) Symington and Robert A. (Ruby) Symington. He spent his life in the Mission Valley.
His motivation for life were everyone in his family, all of the friends that were considered family, a Plum Creek career of 40 years and the Plum Creek family, farm and ranch equipment, his cattle, pack trips, mink farming that ended in 1989, shop projects and so much more.
He is preceded in death by his parents, both brothers, ex-wife Karen (Wills) LaRance, and son Rusty Allen Symington.
Alva is survived by his wife, Jacalyn Stonehocker; daughter Skeeter Lynn Metzger, son Cory Dean (Amanda) Symington, and daughter Lori Michele Arends; grandchildren Russell Thomas (Emily) Doyle, Shelby Lynn Triplett (Dan), Samantha Kaye Metzger, Paula Ann (Ty) Garrison, Shane Carter Symington (Allison), Sierra Paige Symington, Brander Blake Symington, Jessalyn Rae Wills, and Justin Michael Arends; great-grandchildren Miley Ann Doyle, Landon Thomas Doyle, Riggyn Grace Tripplett, Rozlyne Kaye Triplett, Fay Beverly Garrison and Flint Thomas Garrison, Avalynn Rae Phillips, and Riley Ann Arends.
Recent Headlines
---