Bulldogs take fourth at Western B Track Meet
Kellen McClure runs one leg of the 4x100 relay during last weekend's Class B Divisionals. The Mission team (Bryce Umphrey, Milo Crooks, McClure, and Canyon Sargent) won the meet with a time of 44.92 and broke the Mission school record for the event. (Christa Umphrey photo)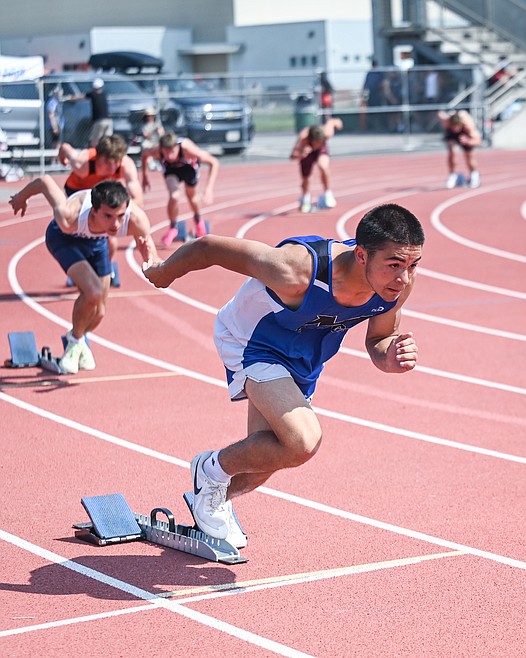 Mission's Iyezk Umphrey was sixth in the 400-meter run, earning a berth at state. (Christa Umphrey photo)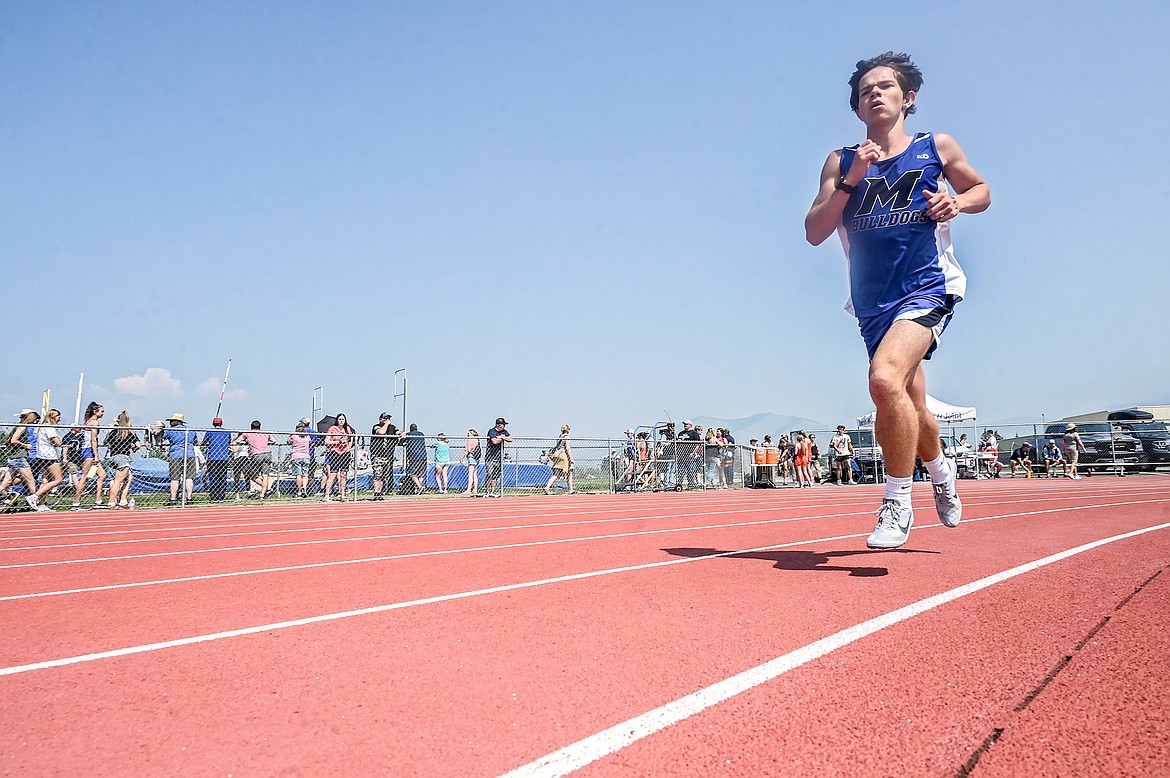 Mission's Zoran LaFrombois won the 3,200-meter run and placed fourth in the 1,600-meter run at the Western B Divisional Track Meet in Missoula. (Christa Umphrey photo)
Previous
Next
by
Brandon Hansen / For The Leader
|
May 25, 2023 12:00 AM
The Mission Valley had a plethora of top placers at the Western B Track Meet last Friday and Saturday in Missoula at MCPS Stadium, qualifying a good number of athletes for the State B Track and Field Championships this weekend in Butte. Mission boys also placed fourth as a team.
On the boy's side, Mission's Zoran LaFrombois won the 3,200-meter run (10:34.93) and was fourth in the 1,600-meter run (4:46.75). Teammate Harlon Leishman was sixth (11:06.33) with a personal record.
Mission's Bryce Umphrey won the long jump with a mark of 20-9.25 and was third in the triple jump (41-2.5).
Mission's 4x100 relay team of Bryce Umphrey, Kellen McClure, Milo Crooks and Canyon Sargent placed first with a time of 44.92. The Bulldog's 4x400 squad of Iyezk Umphrey, Bryce Umphrey, Kellen McClure and Zoran LaFrombois claimed fifth at 3:41.21.
Canyon Sargent was third in the 100-meter run (11.71), while Iyezk Umphrey was sixth in the 400-meter run (53.98) for a personal best.
Arlee's Charley Crawford was second in the javelin (146-01), and teammate Jake Knoll was third in the shot put (44-4). Mission's Kellen McClure was sixth with a mark of 137-10.

Kendall O'Neill placed second in the high jump for Arlee with a mark of 5-8.
On the girls' side, Arlee's Adalyn Jacobson was sixth (13.75) in the 100-meter run and fifth in the 200-meter run (28.27).

Arlee's Shonlea Matt was fifth in the shot put (30-4.5), while Jacobson was fifth in the javelin (101-03), which was a personal record. Fellow Scarlet Raven Parson was fifth in the high jump (4-8) and third in the long jump (15-10.5).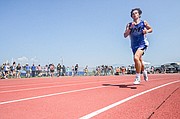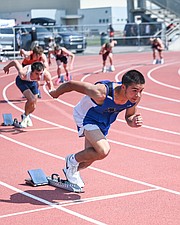 Recent Headlines
---