Johnson admits to soliciting 13-year-old girl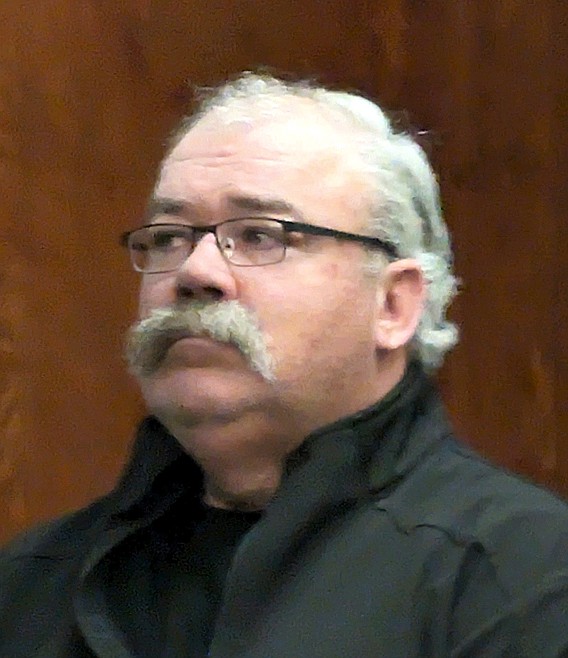 Scott Johnson (Photo by Jeff Smith)
Judge Molly Owen set a sentencing date of Jan. 10 for a Polson man who admitted to soliciting a 13-year-old girl for the purpose of having sex.
Scott William Johnson, 60, entered a plea of guilty to the amended and reduced charge of misdemeanor negligent endangerment. The plea was entered as part of an agreement reached in Polson District Court Nov. 1. 
Johnson was initially charged with felony sexual abuse of children. Deputy Lake County Attorney Lori Adams says the agreement comes with a joint recommendation of one year in jail with all but time served suspended. Judge Owen is not bound by the agreement.
According to court records, on Oct. 5, 2022, a deputy with the Lake County Sheriff's office responded to a report that a man attempted to solicit a 13 year old as she was walking home from school. The alleged victim told the deputy that a man in a white work truck stopped near her and stated "you look like a fine young lady," and that her "body was all grown up." 
The girl told the deputy that this made her feel uncomfortable so she replied "thank you," and continued walking away. She said the man continued with his soliciting, so she began recording the conversation on her mobile phone. 
The man allegedly offered the girl $100 if she could come over to his house around 7 or 8 p.m. The girl told the man she was a child and not of legal consenting age. 
She said the man began to drive away from her, but stopped and came back and asked if she was recording him. He also allegedly asked the girl to not tell anyone and keep everything quiet and again said if she came over he would pay her.
The deputy was able to locate Johnson at his residence, and Johnson allegedly admitted that he talked to a girl earlier that day.
Johnson gained attention in Lake County when he was accused of dealing methamphetamine, soliciting sex for meth and contaminating a school bus in the St. Ignatius School District. Due to circumstantial evidence in that case, more serious charges were reduced to a simple possession charge. 
Johnson had the imposition of sentencing deferred for three years. He also successfully completed a 28-day drug treatment program and paid nearly $12,000 for clean-up costs incurred by the St. Ignatius School District.
Polson Attorney Britt Cotter represented Johnson in both matters.
Recent Headlines
---