Odette Gasser, 75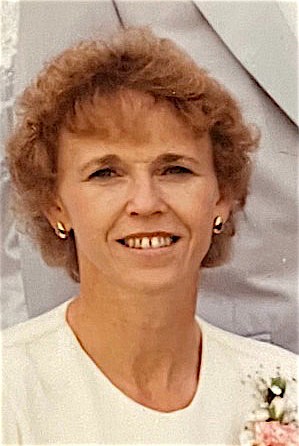 |
November 9, 2023 12:00 AM
Odette Kathleen Gasser passed away Oct. 29, 2023, from complications of pneumonia at her home in Kalispell with her husband by her side.
She was born in Havre on Sept. 21, 1948, to Geraldine and Ned Gearheart. She was the second of four kids. Her family lived in several communities in Montana including Billings and finally moved to Ronan in the early 1960s.
She attended Ronan High School and met her future husband, Bennie Gasser, in the lunch line since Gearheart and Gasser were close in the alphabet.
They married on Nov. 10, 1964, with a small gathering of family and friends. They welcomed their daughter, Adele Marie, the following March and their son, Bennie Todd, in December 1967.
At one time they lived on the Gasser family farm in Round Butte but eventually built their home in Pablo on their newly purchased 15 acres. Odette worked at Ronan State Bank and retired from Ronan Auto Body where she was the office manager for more than 30 years. 
She was always proud of her children's accomplishments and was especially fond of her grandchildren. She loved time spent with all of them for a quick visit, at special occasions, or sporting events. She also felt blessed to have so many great-grandchildren and having the chance to spend special times with them. 
She and Bennie spent their almost 59 years together bowling, fishing, hunting, raising cows and horses. They were die-hard Duke Blue Devil basketball fans and many times had to plan life around the games. 
She was an avid reader and cross-stitched many sentimental pieces over the years. In her years of failing health, they slowed down from activities but enjoyed their beautiful home in Kalispell.  She fought to the very end with grace and courage. We were all blessed to have her as our wife, mom and grandma. We know she is pain free and struggles no more in Heaven but we all will miss her dearly. 
She is preceded in death by her parents and her brothers, Ike and Robert Gearheart. She is survived by her husband, Bennie; daughter Adele (Clark) Krantz; son Todd (Annette) Gasser; grandchildren Collette (Carl) Yarbrough, Carter (Alex) Krantz, Keaton (Jordyn) Krantz, and Genevieve and Miles Gasser; and her great-grandchildren, Caden, Caisley and Creed Yarbrough, Addeline and Riley Krantz, and Kody Krantz. Odette is also survived by her sister, Beverly Gleason; sisters-in-law Joy (Lloyde) Eckley, Cindy (Dan) Brennan and Karyl Gasser; brothers-in-law Jerry Shepard,  Jerry and Glen Gasser; niece Rachel (Jocelyn and Leo), and several more nieces and nephews. 
Odette's memorial service will be Nov. 10, 2023, at the Pablo Christian Church at 11 a.m. with a light lunch following. Please join us.
We would like to thank the Creston Fire Department and Dr. Sarah Robinson for their special care of Odette the last several years. 
Recent Headlines
---