Taylor Mullen enthusiastically embraces Extension job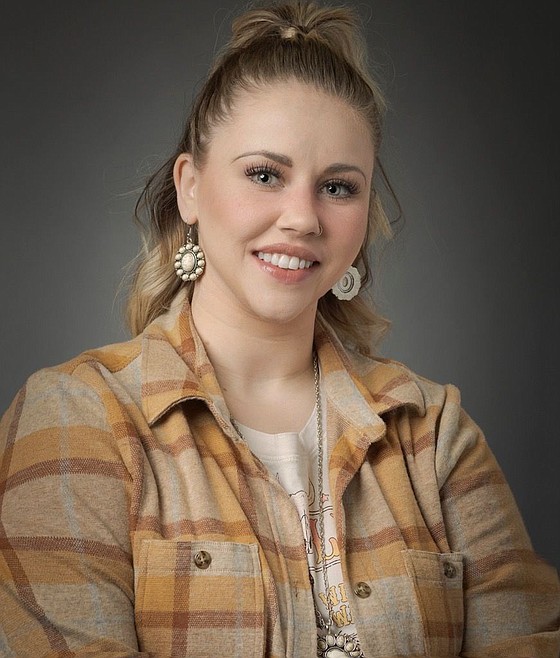 Taylor Mullen is Lake County's new Ag and 4-H Extension Agent. (Courtesy photo)
There's a new Extension Agent in the valley. Her title is officially MSU Lake County Ag/4-H Agent, and Taylor Mullen is diving into her new job with enthusiasm.
The position has been open since February when veteran agent Jack Stivers retired after 32 years in harness. 
Mullen and her husband, Nick, and their daughter live in Ronan and have family in the area so her home base is close to the Extension office, located at the Ronan Fairgrounds.
Mullen has had the job for two full weeks, and one of those weeks was spent at the annual conference for all Montana State University Extension Agents in Bozeman, so she's been busy.
Mullen has been involved in education for six years, with an elementary teaching degree from Salish Kootenai College under her belt. While she loves children, agriculture and 4-H are her passions. 
""I think everybody should do 4-H," she said. 
But she also has agriculture in her blood from growing up on a cattle ranch and showing steers. There are ranchers on both sides of her family. Her granddad raised Salers cattle, and her dad has a ranch in the Bitterroot Valley.
One of Mullen's first projects is organizing a Quality Assurance workshop. According to the Montana State University Extension Office, all 4-H members with livestock projects, including breeding projects, are required to complete  Quality Assurance their first year and recertify during their first year as a senior 4-H member. 
Quality Assurance deals with issues such as how and why to give injections; providing safe, clean, and adequate housing for animals; and feeding and feed storage.
With more than 200 4-H members in Lake County, many of them enrolled in livestock projects, Mullen plans to offer two sessions of Quality Assurance, one in the fall and one in the spring, to accommodate 4-H members and their different schedules with sports and other activities.  
4-H members who had questions regarding what to feed their steers and how much prompted Mullen to recruit MSU's Beef Specialist Megan Von Emon to present a 4-H beef feeding clinic on Nov. 12. Von Emon will also hold a fall/winter meeting for area producers on third-trimester cattle and putting weight on them after they calve. 
Mullen wants to get out into the community and ask questions about what sort of Extension programming would interest people. 
The Agriculture/4-H split in her job is not always 50/50, she said. Sometimes it's more 70/30. County agents need to be flexible so Mullen is planning on lots of producers wanting nitrate testing on hay during May, June, and July. 
She's in the process of getting her private applicator's license for pesticides so she can get up to speed on applicator  recertification.  
Since Mullen worked in the Extension Office as an administrative assistant before becoming an agent, she already has been organizing Cloverbud events on the second Saturday of each month. Cloverbuds are the youngest 4-Hers, ages 5 to 7. Since it's November, Mullen plans a disguise-the-turkey theme with a story and hands-on turkey disguises.  
As if she wasn't busy enough, Mullen's goal is to finish her master's degree in Land Resources and Environmental Science at Montana State University.
Mullen launches her career as a County Extension Agent with a smile on her face, vast amounts of energy and creativity, and a desire to help people in Lake County.
Recent Headlines
---