Trial date set for alleged hit-and-run driver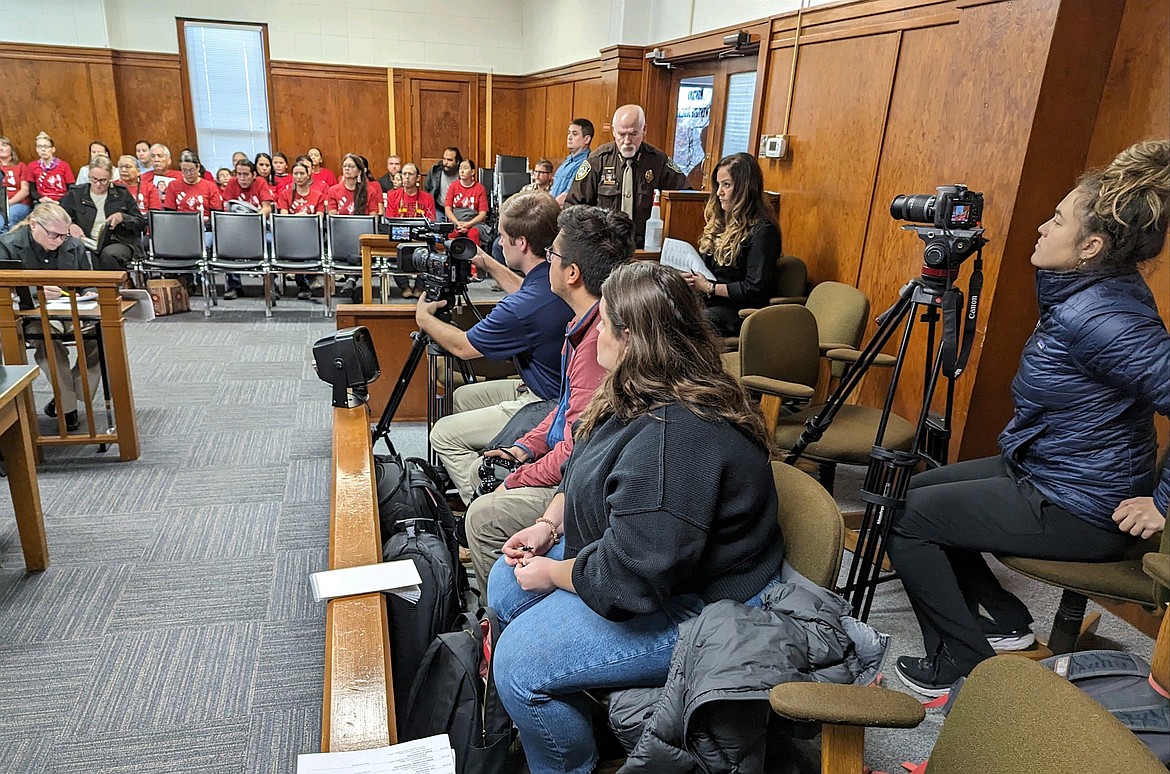 Members of the press were seated in the jury box at the Lake County Courthouse last Wednesday to witness the arraignment of Sunny White, who is charged with five felonies related to the hit-and-run death of Arlee resident Mika Westwolf. Seated towards the back of the courtroom, wearing red, were supporters of Westwolf and her family. (Jeff Smith photo)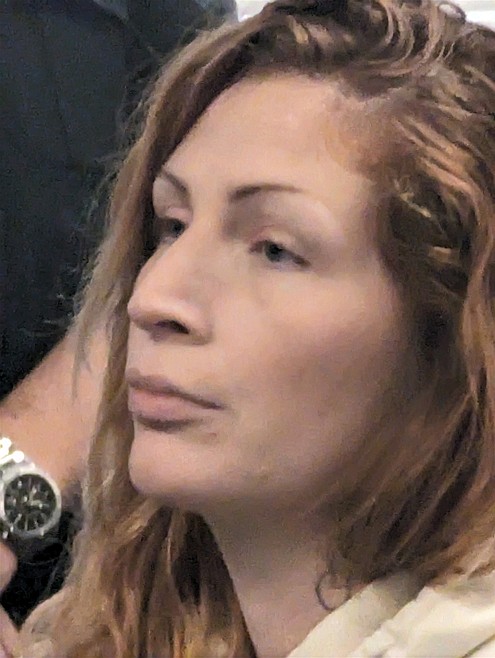 Sunny White at her arraignment hearing last Wednesday in the Lake County Courthouse. (Jeff Smith photo)
Previous
Next
A trial date of May 6 has been set for a Butte woman accused in the fatal hit-and-run death of pedestrian Mika Westwolf. Sunny Katherinne White, 28, entered a plea of not guilty in Polson District Court Nov. 8 to felony charges of vehicular homicide while under the influence, or in the alternative, negligent homicide, accidents involving another person or deceased person, two counts of criminal child endangerment and criminal possession of dangerous drugs, all felonies. The five charges carry a combined maximum of 65 years in prison.
According to court records, on March 31 shortly after 4 a.m., Officer T.J. Haynes with the Flathead Tribal Police, was traveling on U.S. Highway 93 just north of Arlee "when he observed vehicle debris and a body lying next to the fog line." The victim, later identified as Mika Westwolf, was pronounced dead at the scene.
Based on the debris field, it was determined that the suspect vehicle was possibly gold in color. A little over an hour later, a Lake County Sheriff's Deputy observed a 2008 Cadillac Escalade with front-end damage and missing a passenger side rearview mirror parked north of Polson.
The deputy observed White moving items from the Escalade into another vehicle. White told the deputy that her vehicle was overheating. She also indicated that she had hit a deer and didn't stop, although she wasn't sure where the deer collision occurred. There were two children in the car, ages 2 and 4.
White claimed she was passing a bottle to the younger child when she struck the deer. She also explained that she was traveling from Butte to Kalispell. The Montana Highway Patrol took over the investigation and had the Escalade towed to a secure facility.
Investigators were able to obtain phone records and video surveillance from area businesses. Using that data, it was determined that White left Butte after midnight and drove through "Missoula around 2:45 a.m. and was at the scene of the crash" where the body was found, "at exactly 3:00 a.m."
A search of the Escalade turned up methamphetamine, five syringes and two unopened packages of Narcan. A search warrant was obtained for a blood draw from White. The results indicated fentanyl and methamphetamine were in her system.
White was arrested in Kalispell on Oct. 20 on a warrant from Lake County with bond set at $200,000. She posted bond that day.
Judge Molly Owen presided over the arraignment hearing. White remains at liberty.
Recent Headlines
---