Blackfoot completes fiber-optic network in Mission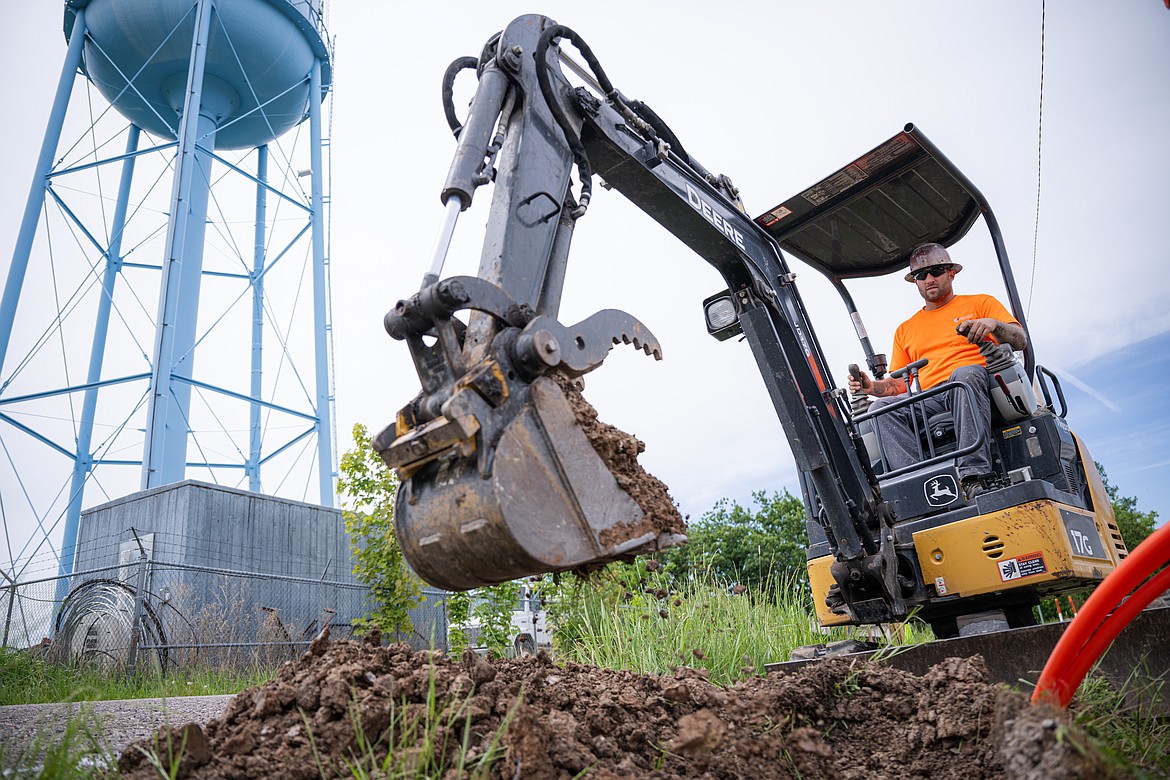 Blackfoot Communications has installed more than 380 miles of fiber-optic cable in the St. Ignatius area, and completed the major upgrade in September. (Photo by Isaac Miller)
|
October 12, 2023 12:00 AM
In late September, Blackfoot Communications announced the completion of a project upgrading an aging copper wire network to fiber-optic cable. Started in 2018, the project cost over $11 million and installed more than 380 miles of fiber. The new line serves nearly 1,000 locations in the St. Ignatius area.
"Families, businesses, and schools in St. Ignatius now have access to some of the fastest internet speeds in Montana," said Jason Williams, CEO. "This is the first of many network upgrades we're planning to bring high-speed, fiber-based internet to communities in western Montana."
Williams describes fiber-optic cable as a long-lasting and "futureproof technology" that will last for decades to come.
Since 1954, Blackfoot Communications has built and managed networks across western Montana and helped connect rural communities to the latest technology. The company was the second provider in Montana to incorporate digital technology in its network starting in the late 1970s, completing the upgrade in 1987.
Two years later, the company began integrating fiber-optic technology in its network to improve performance and reliability.
"Bringing cutting-edge technology to rural communities has always been a priority for Blackfoot Communications," said Stuart Morton, a Blackfoot trustee who lives in St. Ignatius. "We've served this area for over 40 years. Our customers are our neighbors, and we want the best for our community."
He added that closing the digital divide and providing access to high-speed internet "is a big win."
Unlike wireless or satellite technology, fiber-based internet service is not prone to disruptions or service degradation due to weather, distance or physical location. Blackfoot Communications buries over 95% of its fiber-optic cable, providing further protection from above-ground events such as extreme weather or fires.
In addition to St. Ignatius, Blackfoot Communications is currently building fiber networks in Thompson Falls, Plains, Philipsburg and Georgetown Lake, with other areas in planning phases.
The company celebrated the completion of the St. Ignatius fiber project with a donation to the St. Ignatius Chamber of Commerce and by providing dessert at the Pumpkin Drop held Saturday, Oct. 7.
Recent Headlines
---