Cheryl Maldonado, 68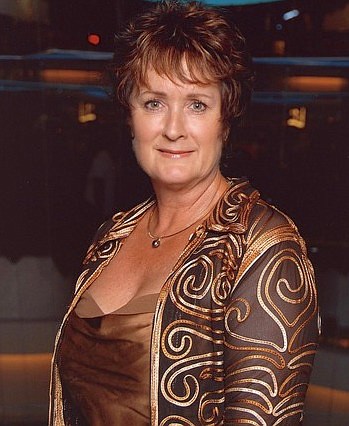 |
October 26, 2023 12:00 AM
Our dear Wife, Mother, Sister, Nana and Friend, Cheryl Rodden Maldonado, 68, of Polson, passed away peacefully in her home with her family by her side on Oct. 16, 2023, following a valiant battle with pancreatic cancer.
Cheryl was born in Oakdale, Calif., on Jan. 19, 1955, to Grace Marie and Edward William Rodden, each of whom currently resides in Polson. She graduated from Carson High School, Carson City, Nev., in 1972 after a year abroad as a Rotary Exchange student to Bariloche, Argentina.
Cheryl graduated from the University of the Pacific, Covell College, Stockton, Calif., in 1977 with a dual degree in Political Science and International Business. Full of ambition, she applied for a job with the C.I.A. but settled on a position with the IBM corporation where she worked in Washington and California.

She left IBM in 1981 to follow her dreams of continued travel abroad, residing in Athens, Greece, and then Nice, France, until her return to the States years later.

Cheryl met the love of her life, Luis "Edgar" Maldonado, in Reno, Nev., in 1989. They were married in 1991 and have enjoyed 34 years together as partners in life, in love and in business.
Cheryl and Edgar moved from Reno to Las Vegas where they lived for 25 years. Their entrepreneurial spirit was the catalyst in starting Top Quality Maintenance, which grew to include expansion into seven western states.
While living in Las Vegas they had their two children, Micha and Nico, whom they raised along with Edgar's two older daughters, Janina and Jessica. Life in the boisterous Maldonado home was always filled with family, fun and adventure! In 2015, they retired full-time to Montana after falling in love with the community of Polson.
Cheryl was known for her selfless heart, welcoming home, infectious laugh, delicious cooking, and mischievous sense of humor. She had an adventurous spirit and was still planning international trips until the end.
Cheryl was a proud 25-year member of the PEO Sisterhood, a philanthropic educational organization for women. She held many offices, including chapter president, during her time with PEO.
Upon moving to Polson, Cheryl became a board member of the Greater Polson Community Foundation and a loyal supporter of St. Joseph's Hospital in Polson. And with a commitment to fitness, Cheryl was the proud winner of several Senior Olympics medals.
Cheryl is survived by her beloved husband, Edgar; her daughters, Michelle Maldonado-Salazar (husband Dillon), Janina Maldonado, and Jessica Maldonado (husband Jacob), and son Nicholas Maldonado (wife Marisa); and her six beautiful grandchildren, Poema, Celeste, Harlow, Indie, Matthias and Marcus. Cheryl also leaves behind her devoted sister, Karen Rodden Taylor (husband Andy); her dearest friend, Terri Srch; as well as numerous nieces, nephews, and cousins from the Rodden, Maldonado and Taylor families. Cheryl was also a dog lover, especially of her two furry children, Sophie and Max.
A memorial Mass to remember Cheryl will be held at the Immaculate Conception Catholic Church in Polson at 10 a.m. Nov. 11, 2023. A Celebration of Life will be held July 13, 2024.
The family asks that in lieu of flowers, donations in Cheryl's memory be made to the Greater Polson Community Foundation ("GPCF"), the P.E.O. Foundation – Cottey College Project, or any charitable organization of your choice. Messages of condolences may be shared with the family online at www.lakefuneralhomeandcremation.com.
Arrangements are under the care of The Lake Funeral Home and Crematory.
Recent Headlines
---