Francis "Dave" Lucara, 82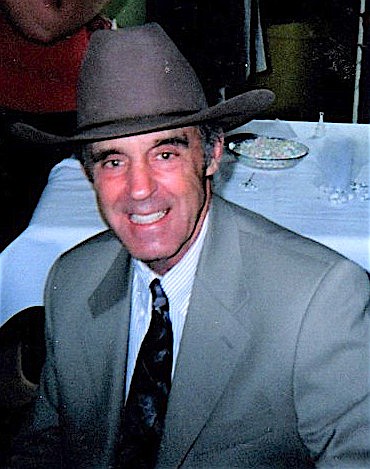 |
September 14, 2023 12:00 AM
Francis David "Dave" Lucara of Polson passed away on Aug. 25, 2023, at the age of 82 from his battle with Parkinson's. He was born to Francis and Vivian Lucara on June 4, 1941, the oldest of his other three siblings. He grew up in Red Lodge in his younger years, then moved to Oregon, Flathead, and later Lake County.
Dave married Luella Orth Heikens on Dec. 3, 1979, raising their blended family of five children together. Through the years he had various professions, from concrete finisher, bakery owner, Plum Creek worker, to managing crews as surveyor for the state building highways.
Dave was always on the go, never sitting still and enjoying a life full of energy. He had a radical enthusiasm that was infectious to all (definitely a Lucara trait). From fishing, hunting and gardening, there was never a dull moment around Dave. He was best known for his skills in the garden passed down to him from his father Frank.
There were also many stories of his time spent hiking in the mountains with Lou and his friends. He loved animals so much that he eventually gave up hunting and fishing, and even taught a magpie to talk! He was one "thrifty" guy, always ready to share his latest deals.
Dave developed a deep love for our creator Jehovah. He always had a regular share in the ministry work, even traveling with Lou to Ecuador, teaching the truth of a promised hope from the Bible we all share.
Dave is survived by his wife of 43 years, Luella; sons Curtis (Lisa) Lucara, Sean (Carol) Lucara, and daughter Lynne Lucara; as well as stepchildren Juanita Pitner and Gary Heikens; sisters Anita (Virgil) Peek, Lynette (Virgil) Dupuis, and Vondanette (Richard) Atzert; and eight grandchildren.
A memorial service will be held on Saturday, Sept. 16, 2023, at 1:30 p.m. at the Kingdom Hall, Polson. A reception will follow at the Tribal Senior Center, Polson. Messages of condolences may be shared with the family online at www.lakefuneralhomeandcremation.com.
Arrangements are under the care of The Lake Funeral Home and Crematory.
Recent Headlines
---