Ronan places third in Canal Bank Run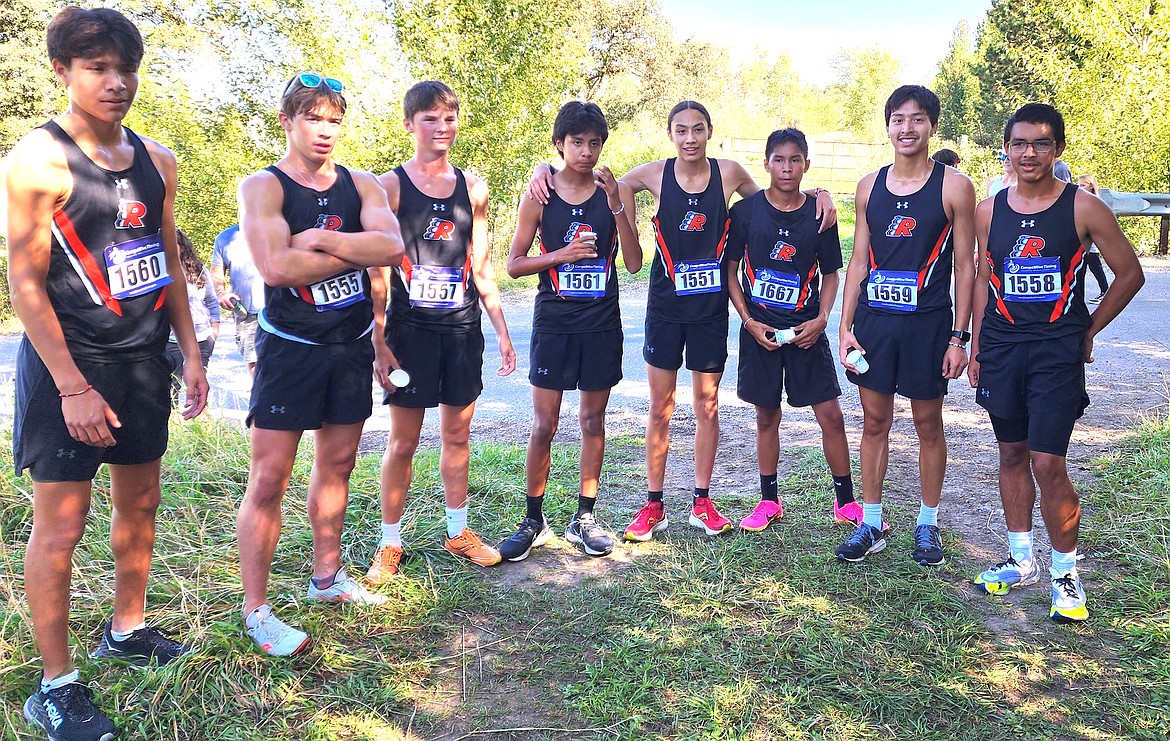 Ronan Chiefs finished third in Saturday's Canal Bank Run. Members are Wade Qualtier, Koda King, Will Normandeau, Ben Running Rabbit, Tayen Edmo, Devin Big Medicine, Keyan Pretty on Top and Jacob Piapot.(Photo by Jennifer Rolfsness)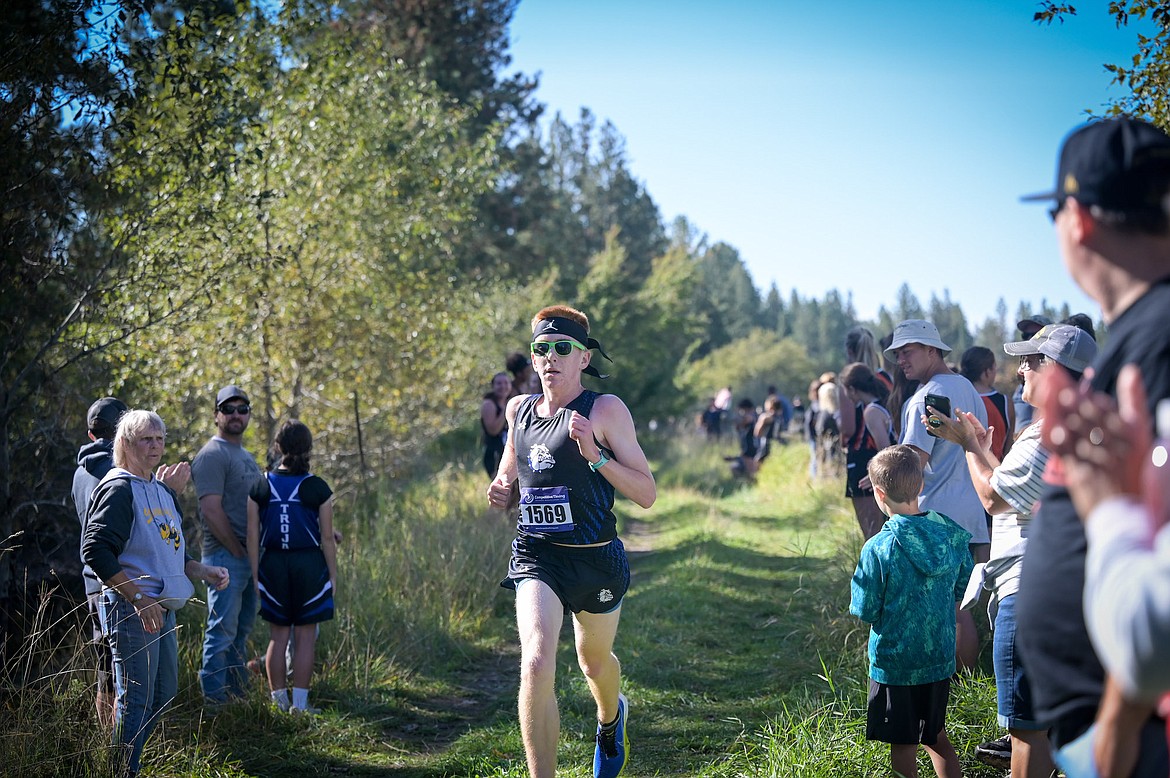 Mission junior Harlon Leishman placed seventh in Saturday's Canal Bank Run. (Photo by Christa Umphrey)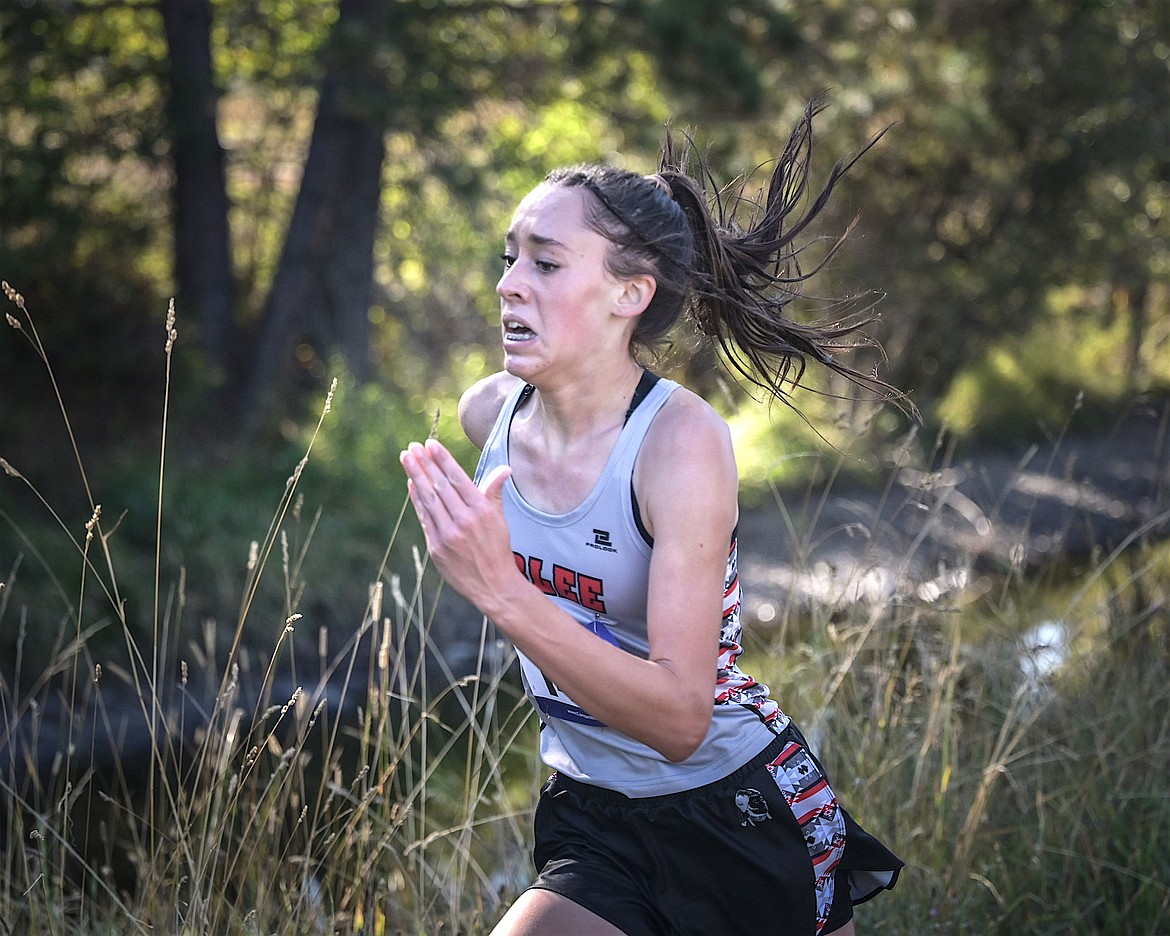 Arlee's Anola Naugle was the top Lake County finisher for the girls in Saturday's Canal Bank Run, taking seventh place. (Photo by Christa Umphrey)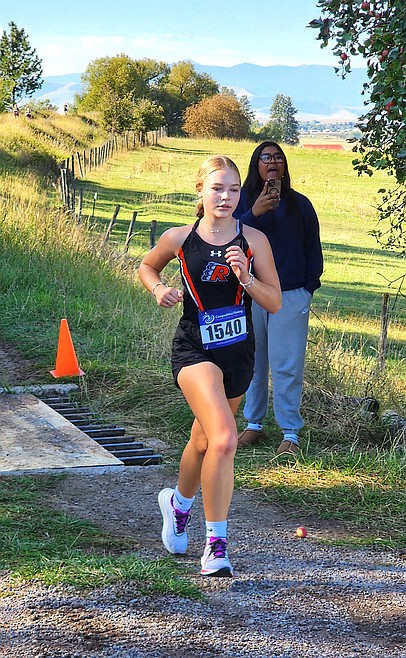 Maddy Duffy was the top finisher for the Ronan Maidens in Saturday's Canal Bank Run. (Photo by Jennifer Rolfsness)
Previous
Next
by
Brandon Hansen / For The Leader
|
September 14, 2023 12:00 AM
The Ronan boys finished third at their home Canal Bank Run on Saturday, Sept. 9, anchored by a fifth-place finish by Jacob Piapot (17:27.46).
Mission junior Harlon Leishman placed seventh (17:39.68), while Ronan's Tayen Edmo was 10th (18:02.10).
Mission's Hayden Smith placed just outside the top 10 in 13th (18:15.40), while Ronan freshman William Normandeau was 18th (18:30.42) and teammate Koda King was 19th (18:44.40).
Chief freshman Benjamin Running Rabbit was 21st (18:56.06), and Devin Quequesah was 23rd (18:59.12).
On the girls' side, Arlee's Anola Naugle was the top Lake County finisher. The freshman placed seventh (21:47.11), while Ronan's Maddie Duffey, a sophomore, was 25th (25:05.72). Arlee's Lilybelle Buffalo, also a freshman, was 26th (25:05.78), and Ronan's Annie Adams was 27th (25:18.91).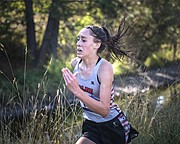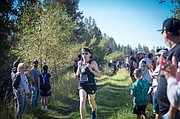 Recent Headlines
---