Taurie Matt joins Leader sales team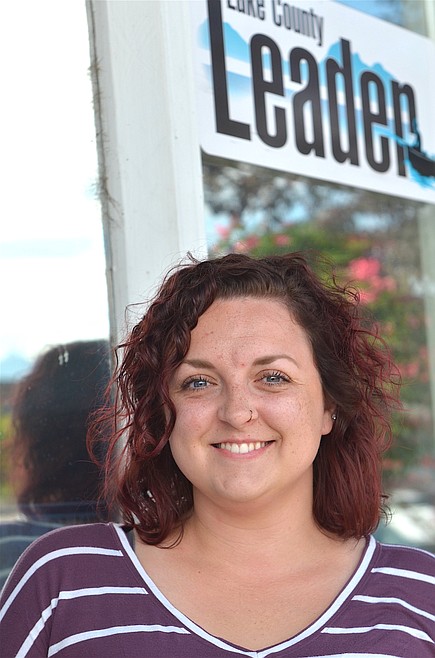 Taurie Matt joined the Lake County Leader crew full time on Sept. 6. (Kristi Niemeyer/Leader)
by
KRISTI NIEMEYER
Editor
|
September 14, 2023 12:00 AM
Taurie Matt, who began working fulltime at the Lake County Leader Sept. 6 as a sales representative, says she's looking forward to connecting with Mission Valley businesspeople.
"Advertising puts me in a position where I can help people better their businesses," she says. "People have the American Dream, but they don't always have all the pieces. I can bring to the table more options for them to help them manage and grow their own businesses."
Taurie grew up in North Spokane, moved to Polson when she was 11, and now lives in the Ronan area with her family. Her husband, Tribal Law Enforcement officer Joe Matt, is a Marine Corps veteran, and they spent three years in North Carolina when he was stationed there.
Taurie earned a certificate in business administration from a military college in North Carolina before they returned home to the Mission Valley. She was employed at Glacier Bank for eight years and has experience in direct sales, too.
As a student at Polson High, she was advertising manager at the Salishian her junior and senior years. "It's a skill set I haven't used in a long time so I have to dust off the tools I do have and learn some new ones."
Taurie began dusting off those tools by working part time at the Leader this summer. "I thought of it as a test drive," she says.
Her summer stint also allowed her to reconnect with people she knows in the community "and to chat with them in a different way."
She says she's at ease meeting people and cultivating new relationships. She also describes herself as "very particular. I like to do things right and see them to completion." And, as the mom of a third grader and kindergartener and owner of three dogs and a cat, "I juggle things pretty well."
Her territory with the Leader/Advertiser includes Ronan and the southern half of Lake County, "but I'll go wherever I need to be."
Recent Headlines
---