View from the Library: Busy summer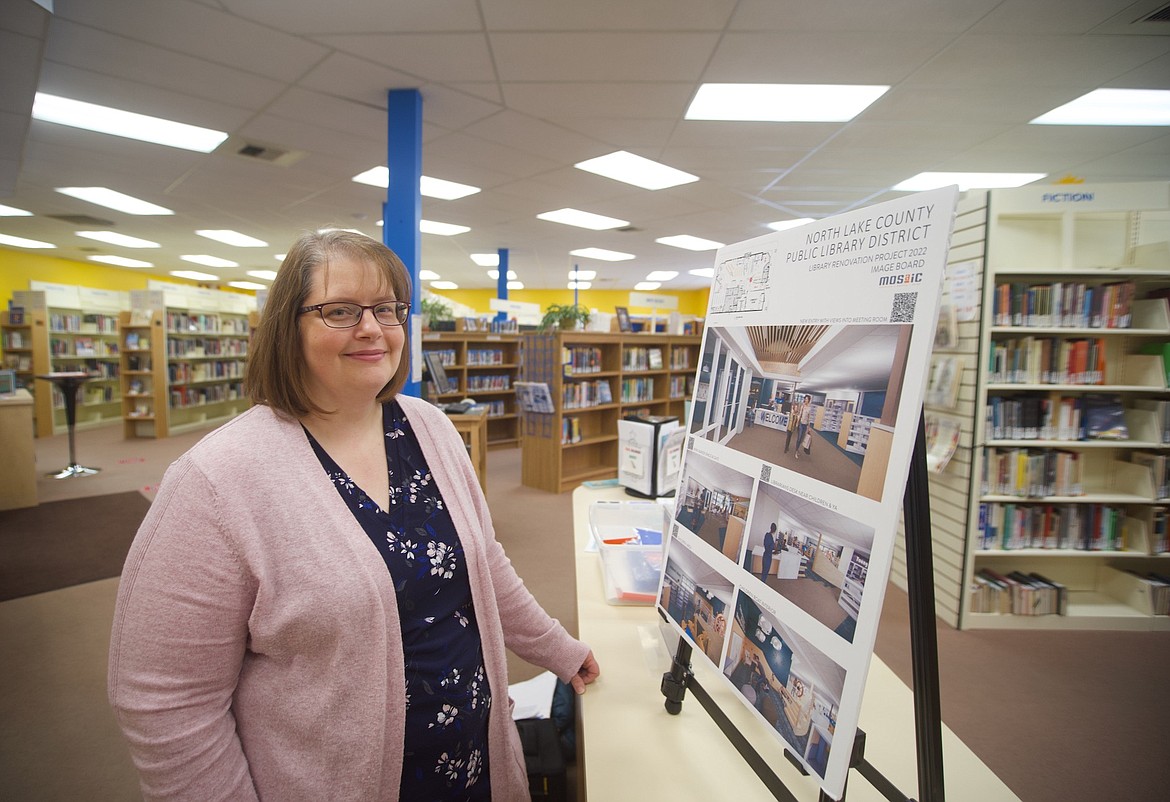 Abbi Dooley, director of the North Lake County Public Library, says a major library renovation will begin this spring. (Kristi Niemeyer/Lake County Leader)
by
Abbi Dooley/North Lake County Library Director
|
September 14, 2023 12:00 AM
Wow, what a busy summer. We have had so much happening at the library both in our temporary space and with our building renovation.
We wrapped up our annual Summer Reading Program Aug. 17 with ice cream, prize giveaways and children's book author Valerie Bolling, who read to over 100 attendees, signed books and visited with the children and their families.
This year we had nearly 500 people register, 7,735 hours read, and 161 people completing all 10 levels of the program. We receive such wonderful support from our community through grants, donations and program presentations every year. We couldn't do it without all of you.
At the end of July we held a Community Conversation to discuss technology for the library's renovated community room for those who are hard of hearing. This was part of our ALA LTC Accessibility grant. Those in attendance heard from James Rowe from OTOjOY about how hearing loop systems work, and as a group we agreed that installing a hearing loop system in the library's community room and desk loops at the library's two new circulation desks is the best use of our grant funds. These systems will be installed in the coming months as our renovation nears completion.
One key point we learned is that in the U.S. the default setting is to turn off the t-coil in hearing aids. Check with your audiologist to see if your hearing aids have t-coil and ask them to turn it on so you will be ready to enjoy the benefits of the hearing loop the next time you attend a program at the renovated library. We will also have several systems available for those who do not have hearing aids or whose hearing aids do not have t-coil.
With fall upon us, we return to Story Time on Thursday mornings at 10 a.m. Felicia has lined up some special guests throughout the fall, so be sure to bring children ages 3-5 (siblings welcome) to these great programs.
For the littlest library patrons, we offer Mother Goose on Mondays at 9:15 a.m. Children from birth through 2 will enjoy stories, songs and more.
The Page Turners, our youth book club, returns this month with "Because of Mr. Terupt" by Rob Buyea. Middle school and high school students may stop into the library to pick up a free copy of the book and then join us Sept. 27 at 3:30 p.m. to discuss. Also for this age group, we have the TAG (teen advisory group) meeting on Polson School's half-day Wednesdays at 12:30 p.m. Lunch is provided as well as crafts, games, program planning, book recommendations and more. This is a great way to meet other teens and have an active role in the library.
With our limited space in our temporary location we are not able to host large programs, but we are participating in three virtual programs through the Montana State Library over the next three months. On Sept. 25 at 6 p.m. Kyle Langley will present "Bison Archaeology in Glacier National Park." Visit our website for registration information, and watch our website and socials for future programs.
September is Library Card Sign-Up Month: do you have a library card and know all of the wonderful things it can do? Stop in and chat with us about it.
We will be closed Friday, Sept. 22 for a staff training day. Our hours have changed slightly. We are open 9 a.m.-6 p.m. Monday-Thursday, 9 a.m.-5 :30 p.m. Friday and 9 a.m.-4 p.m. Saturday at our temporary location on 16th Ave. E. Curbside pickup is available for everyone during open hours.

Please call us at 883-8225 or email us at polsoncl@polson.lib.mt.us of visit our website at www.northlakecountylibrary.org for more info.
Recent Headlines
---