Maxine's offers coffee, food and a gathering place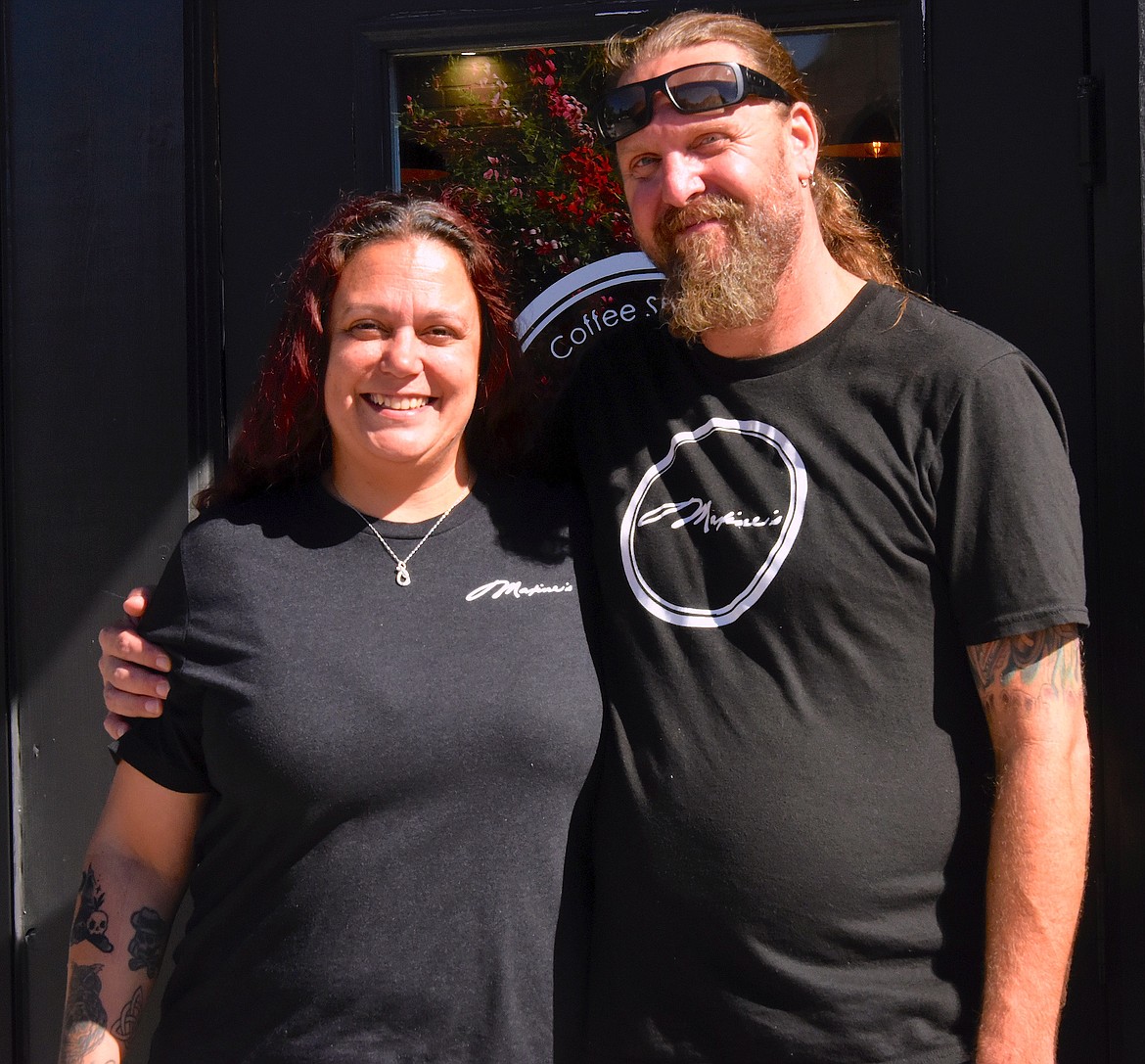 Chell and Shain Little recently opened Maxine's Coffee Shoppe and Eatery at 325 Main Street in Polson. (Berl Tiskus/Leader)
Walk through the door and the rich smell of good coffee greets you at Maxine's Coffee Shoppe and Eatery. The restaurant, formerly occupied by Blodgett's Creamery, is located at 325 Main Street in Polson. The new owners are Chell and Shain Little.
"Maxine was my grandmother's name," Chell explained, adding that she always said she wanted to open a restaurant named Maxine's.
Chell was working for the previous owner, Jeff Blodgett, when he said he was going to sell the business.
"I want it," she said. Then she called Shain to say she just bought a business.
"I fell in love with the building." she said, enchanted by its tin ceiling and original flooring. She also loves the antique photos of Polson posted on the walls.
Chell is a barista in training, she said, but "I really only pull (espresso) shots. I'd rather deal with the food."
"My husband is the cook and I'm the baker," she added, and they both work in the restaurant.
"We've changed the menu a bit. We've got more breakfast items, and we'd like to be able to be open every Sunday," she said.
Maxine's is already offering brunch every other Sunday.
Some new breakfast treats are the pancake breakfast, the Maxine, a huckleberry breakfast sandwich, French toast, and pastries. A new beverage is frozen lemonade.
She and Shain are playing with the idea of a call-in dinner and specials for the holidays, but they'd really like to hear from community members to see what they'd like in a restaurant.
"We like to support the community," she said.
The Littles are planning a grand re-opening in October with a ribbon cutting "and the big scissors," Chell said.
In addition, Chell and her sister are catering more and more events, and the dining room is available after business hours for special events. Chell was formerly an event planner so people who don't like to plan parties can tap into her expertise.
Maxine's is open Monday through Friday from 7:30 a.m. to 3 p.m., Saturdays, 8:30 a.m. to 3 p.m., and every other Sunday from 10 a.m. to 3 p.m.
For the scoop on drinks and food, check maxinescoffeeshoppeandeatery.com for the full menu, and tune in for additions to the bill of fare.
Recent Headlines
---