September 24, 2020
Craftsman 26HP Lawn Tractor Comes with 48" mower blades, snow plow, and dump cart. All for $750. Call 257-9999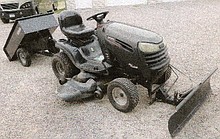 September 24, 2020
Craftsman 26HP Lawn Tractor Comes with 48" mower blades, snow plow, and dump cart. All for !! SOLD !!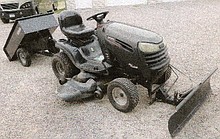 September 24, 2020
ELEGANT BLACK WROUGHT IRON GATE Ready to hang now! Unusual curve design. 58 1/2'' tall at highest point to slight lovely curve down to 46 1/2'' tall at lowest point. 44'' Wide. Nine finials grace the top, dipping with the curve. $450.00 406-892-3660
September 24, 2020
Fencing Material Posts 5" x 8' Qty 51 6" x 10' Qty 17 Rails 3" x 12' Qty 275 Gate 6' x 6' with 2 6" x 10' posts w/latching hardware Total $1500 406-890-1726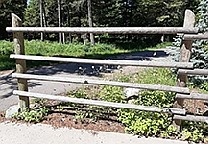 September 24, 2020
Huge Record Collection. About 3700 albums, $4,000. 60s, 70s,80s, some 90s. Rock & Roll, Easy Listening, Country, other, some duplications. Average, used condition. Some excellent-some poor. Sold as one lot only. 406-300-2355
September 24, 2020
Ice Steamer Machine Like new, used only 6 times. Heats water to 300 degrees to blast off ice dams. Comes with 200' of hose, 2 wands, plus attachments. Paid $5,000 will sell for $3,800. Call 406-257-9999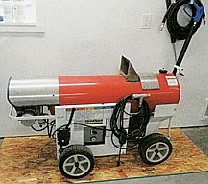 September 24, 2020
Like new Browning new released auto, 5 less than 1/2 box of shells through it. Bought it to replace stolen shotgun. Stolen gun was returned so I do not need it now. Paid $1,300. Will take $1000 firm. Call Ed 293-9641 _________
September 24, 2020
Newer 2 Michelin Tires 255/80-R22.5 XRV $600 for the set Call 318-773-4808 Polson ___________________
September 24, 2020
Polson Misc. tools, building supplies, housewares, toys, artwork, exercise equipment, too much to mention, come and see! Watch for signs: 39041 Morgan Ln off Rocky Pt, Sat only, 9am-?

September 24, 2020
Polson Multi-Family Yard Sale, Friday & Saturday 9/25-26, 9am-3pm. Antiques, clothes, tools, furniture. 116 12th Ave. West.

September 24, 2020
Polson Ongoing Estate Sale. By appointment only. Text Steve to set up a viewing. 406-253-3596

September 24, 2020
Ronan MOVING! For sale: Leather couch and chair, aspen four-poster queen bed, log end tables, night stand, stone-top sofa table, pots, pans, FiestaWare, crock, antlers. Call for address: 406-531-3621

September 24, 2020
SIGN CUTTER: Summa, Summacut Series Model #D140R, vinyl cutter for graphics, new, never used in original crate. 54" wide cutter, for wraps on vehicles, trailers, boats, banner graphics and decals. Original price: to $7500. Asking $3995. Software: Signlab 10, never installed or used in original box. Includes font poster and many fonts. Uses Micro...
---